Kids simply love playing games, don't they!? Give them space, and just watch them run around like rats looking for cheese. This goes to show that if you are looking to bond with a batch of children, you should better know a thing or two about their favorite games. In India, fortunately, kids grow up playing a number of indigenous games (mainly outdoor), which gives you a plethora of options to choose from. And nothing can be more amusing for the children than to have a foreign partner playing with them the games they like the most.
Volunteering India offers a number of volunteer projects in India which caters towards the welfare of children; such as, Teaching, Childcare, Street Children, Orphanage, etc. And in order to make your volunteering stint a success it is utmost required that you gel with the kids early on. And what better way to do that, than playing with the kids.
Here is a list of 10 interesting 'Indian' games you can indulge in with the children:
1. Cricket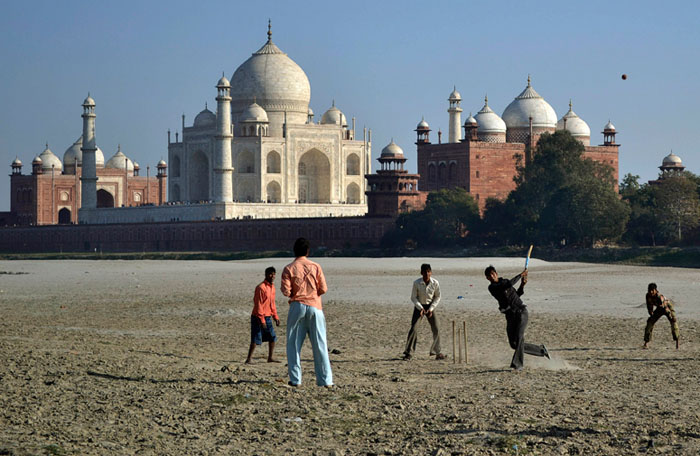 It is only so much obvious to start a list of favorite sports and games in India with Cricket. A game that is more like a religion to the people in India, cricket is a homogeneous fever spread all over the country and people of all ages and gender. Suggest the idea of having a cricket match to the children and observe the excitement that erupts immediately.
2. Kho-Kho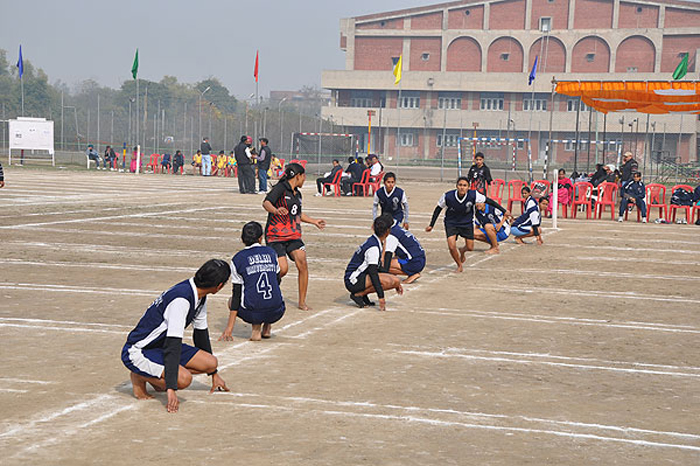 A typical Indian field game that makes a part of the native sports culture in the country. Kho-Kho is one game, which kids in India learn playing from their early schooling days. This popular tag game requires two equally distributed teams of at least 6 members (each). The game is highly addictive and will certainly help you bond well with the kids.
3. Kabaddi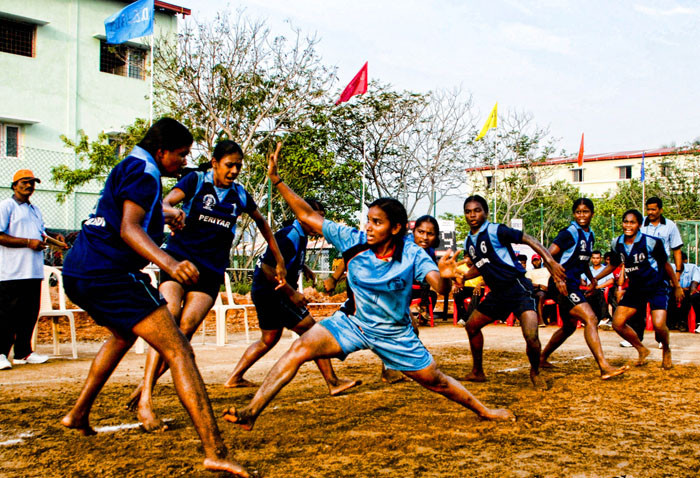 The famous Indian sport that has made its mark on international level has Indian legacy written all over it. A game that brings out the flexibility, strength, and determination of a candidate, Kabaddi is a great mix of fun, seriousness, and timing.
4. Football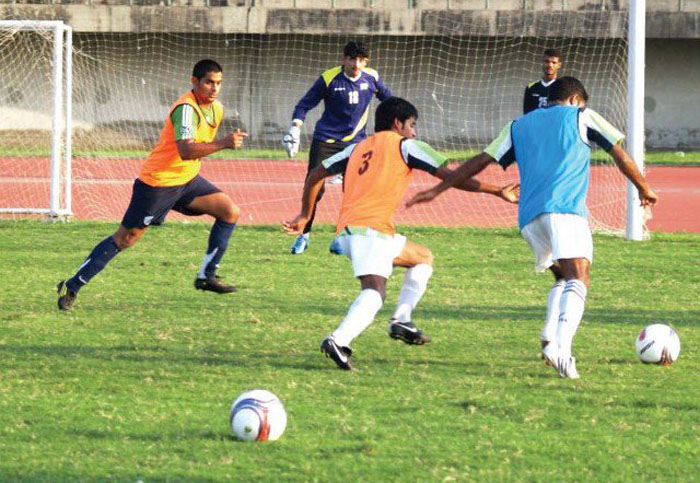 Yes! India is a cricket loving country, but that does not takes away the wave of madness that people (especially youngsters) have for the game of football. There is great amount of enthusiasm amongst children and youngsters to play a game of football and learn the skills.
5. Hide 'n' Seek
One of the most defining games of any childhood, Hide and Seek is a great outdoor game to mingle well with the children, have fun, and relive your childhood days once again.
6. Gilli Danda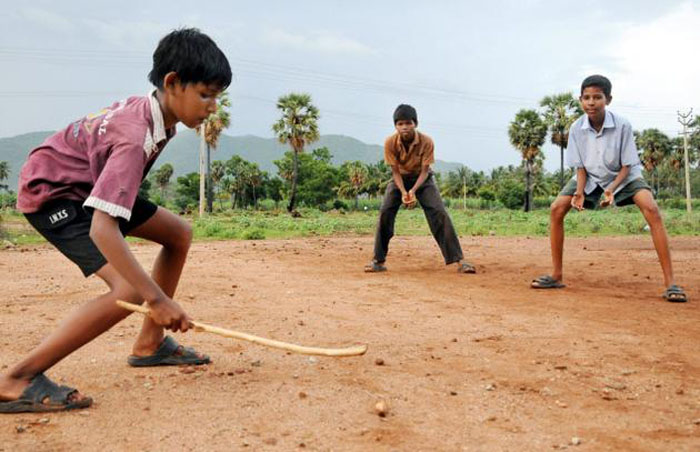 A typical rural India outdoor sport, Gilli Danda is highly popular and practiced game by children from small villages and sub-urban areas. The game basically requires two hard, thick sticks; where one is smaller in size and length. It may take you days to get a hold on to this game, but the process is full of fun.   
7. Musical Chair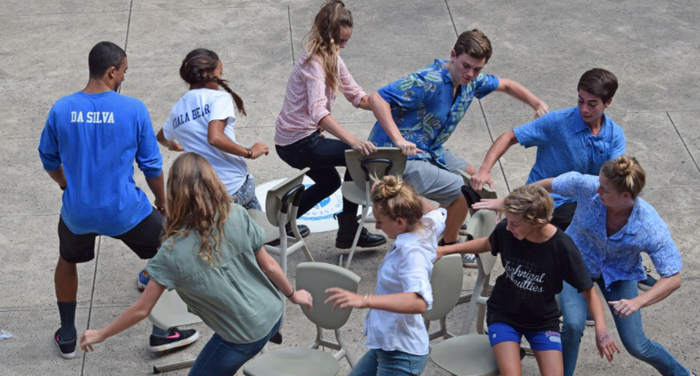 Where there is music, there is dance; where there is dance, there is fun; where there is fun, there are happy faces. A great way to bring joy and happiness in the lives of children from disadvantaged background.
8. Race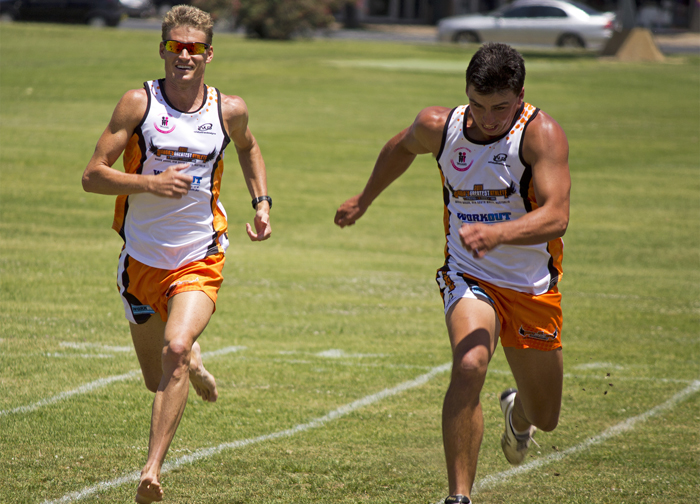 Children are always so eager to just run. Ask them if they want to race, and the response will hardly ever be a 'No'. Not only it helps children keep fit, but also provide them with a platform to let go off their restrictions and run as much as they want to.
9. Kancha (Indian Marble game)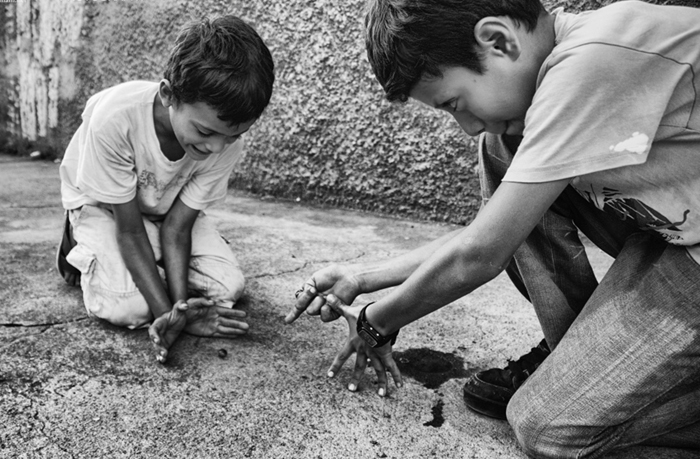 This Indian version of the game of marbles have been a significant part of every child in the country. Offer children a pack full of marbles and see how their eyes glitter with the shine of happiness.
10. Hopscotch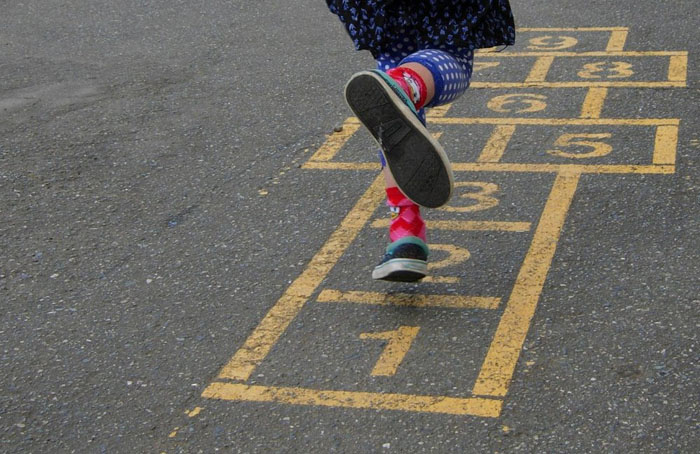 Yet another traditional Indian game, majorly practiced in village and smaller townships of the country, hopscotch can be a great way to have a fun-filled time with the children at the project.
Pull up your socks and get ready to take the team of little champs head on in any of these exciting games while volunteering in India. To know about the bookings and other project related information, get in touch with our team of advisers at [email protected].