Home to the mighty Himalayas, pristine beaches of the Andaman and Nicobar and also the picturesque deserts of Rajasthan, the physical diversity of India is unparalleled across the globe. Nature has imprinted its marks all over the country with some really beautiful and astonishing landscapes.
When you volunteer travel to India, you get an opportunity to unlock the door to the world of wonderful sights, interesting lifestyle and some mind numbing natural wonders. Talking of natural wonders, here are 5 natural wonder in India you must visit whilst you are volunteering in India.
1. Sundarbans Mangroves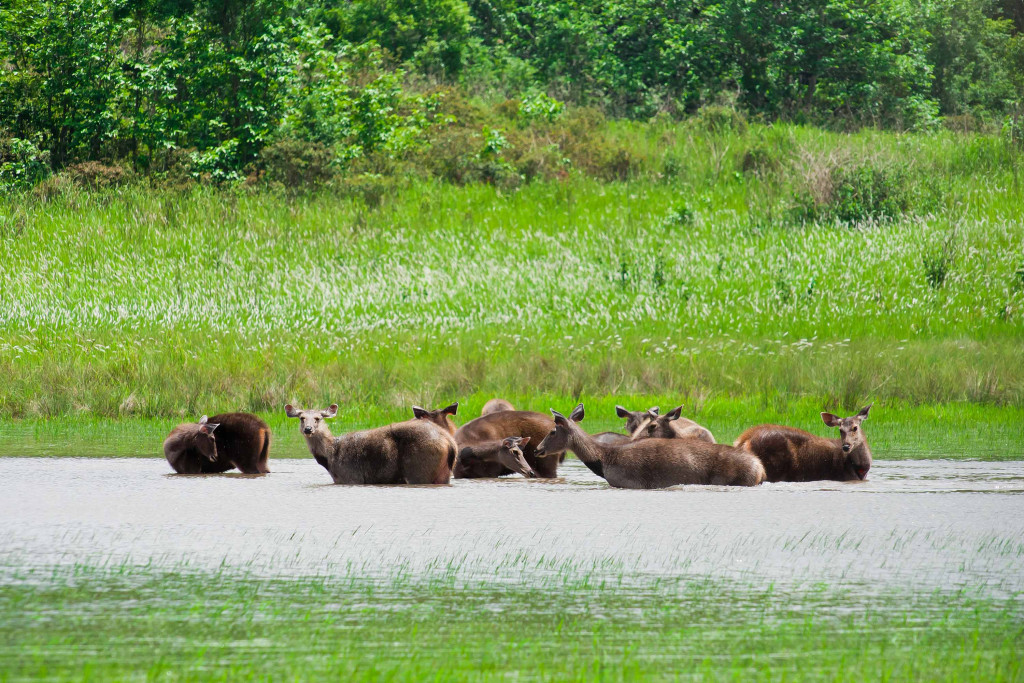 The largest single block of halophytic mangrove forest in the world, The Great Sundarbans covers a huge area of 345,000 acres including the lands of India as well as Bangladesh. This UNESCO world heritage site includes a National Park, a tiger reserve, and a biosphere reserve forming a delta in the West Bengal region of East India. It is at a close approach to the volunteers working under projects in Kalimpong.
2. Manikaran Hot spring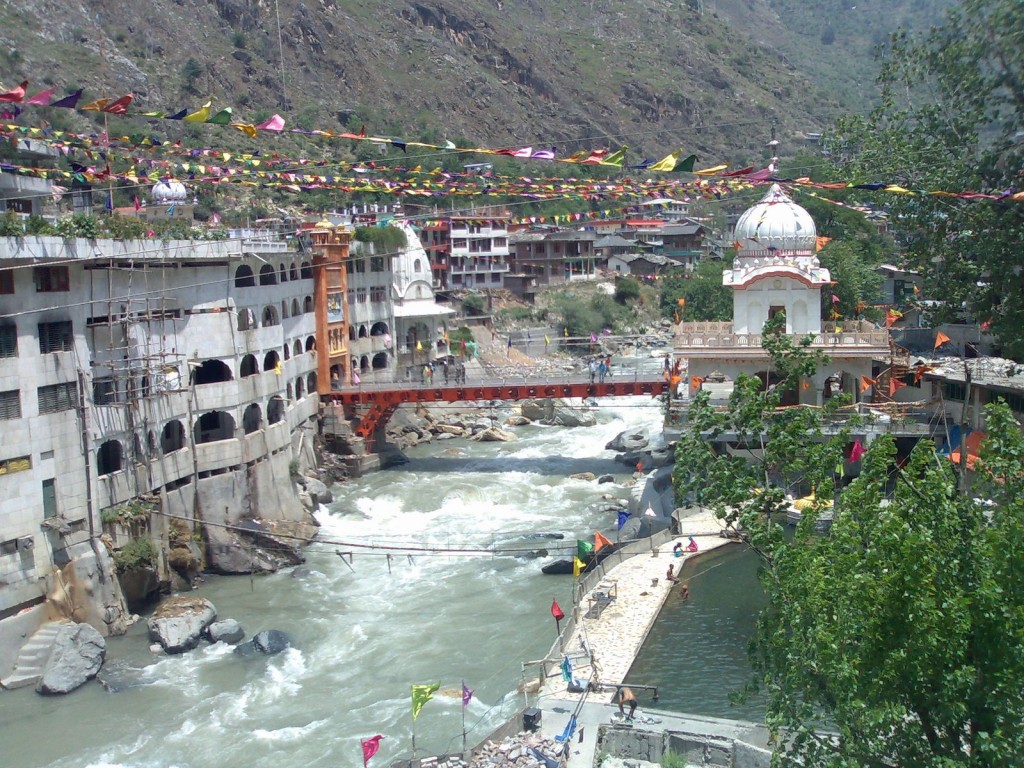 A religious abode for the Hindu deities, Manikaran has several pools of hot-springs within the small area which this region covers. The temperature of these hot springs are said to be extremely high. In fact, there are temples and Gurudwara that provide night stay and meals to people arriving in Manikaran. The food that is served to these people is cooked from the temperature of the hot-spring.  These are also famous countrywide for healing ailments. Volunteers working for projects in Delhi can reach Manikaran with just an overnight journey.
3. Lonar Crater Lake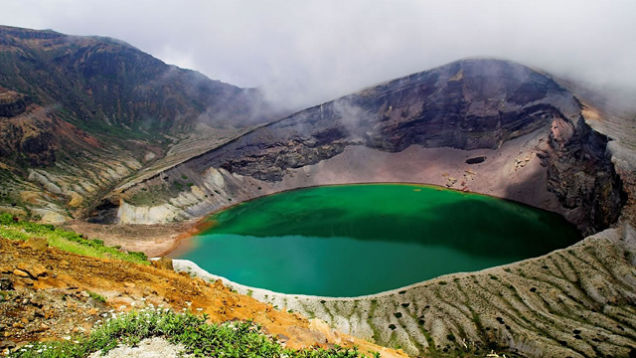 Located in the state of Maharashtra, the Lonar Crater Lake is the third largest crater in the world. It is said that a meteorite of about 2mil ton impacted the earth around 50,000 years ago, which created a depression of 1.83kms in diameter and 150 mtrs deep. Since then, the crater has transformed into a turquoise colored lake amidst a lush green forest, providing an amazing view of nature's craft.
4. Balancing Rock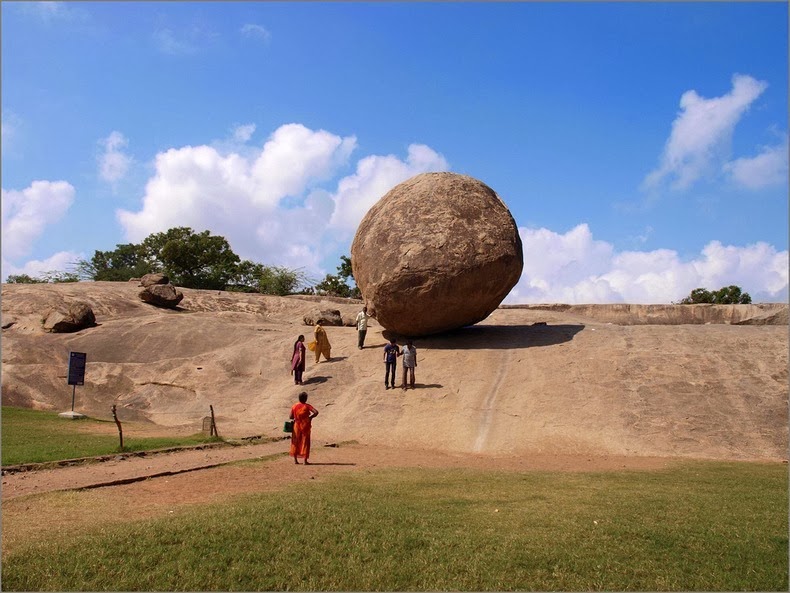 In the south Indian state of Tamil Nadu is a normal looking city by the name of Mahabalipuram, with normal lifestyle and routine. However, what's abnormal or rather mysterious is one natural wonder that is located in the city. Weighing more than 250 tons is a piece of rock that is 20 feet high and 5 meter wide. The interesting thing is that this piece of rock rests on a slippery slope and haven't moved an inch from more than 1200 years. Yes! 1200 long years. Volunteers working under projects in South India can visit this mysterious site in a short 5 hours journey from Bangalore.
5. Living Root Bridge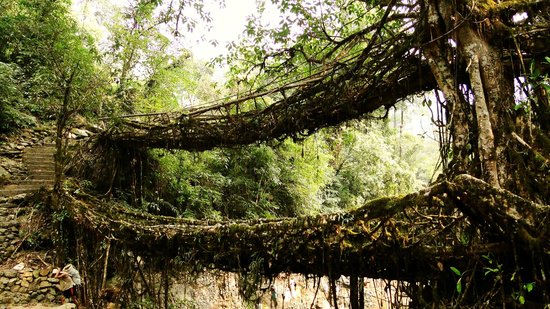 Also known as the "Double-Decker root bridge", the living root bridge is a mix of nature and man-made wonder. The natives of Khasi tribe in the state of Meghalaya in eastern India cleverly figured out a better alternative to wooden bridge to cross the river by tying up the long and strong roots of a rubber tree (Botanical name: Ficus Elastica) which eventually keeps growing in length and become more strong. This sight is very accessible from the Kalimpong volunteering project placement.
While these are just the 5 wonders in India that nature has gifted in the country, there countless more located in the country that are worth exploring. Volunteering in India is a gateway to explore so many wonderful, new, and astonishing things in the world. Volunteering in the country will not only get you a great cultural experience but also let you explore the natural beauty and travel far and wide. Drop us a message or comment to find out how you can volunteer in India.