How Medical Volunteer Program India Connects Volunteers to the Sick
Volunteering is a selfless act that is driven by compassion toward other people. You volunteer and benefit much from your experience even if you will not receive monetary payment for your services. In fact, many volunteers even pay just to avail of volunteer placement abroad.
One of the notable volunteer efforts is volunteering for the sick people. There are many places around the world where poor people are not able to get the primary health care they need. Because of poverty, they are forced to practice self-medication. For this reason, many die from supposed-to-be curable diseases.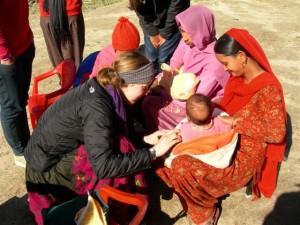 Although there are many places in India where you can participate in medical programs, it is interesting to note the increasing number of people who volunteer in Dharamshala.  Dharamshala is a mountainous city in Kangra district in India. Aside from Dharamshala, there are also many volunteers travelling to the neighboring town of Palampur, which is known for its pine forests and tea gardens.
By participating in medical volunteer programs in Dharamshala, you can be connected to many poor and sick people in the city and its surrounding areas. You can get involved in many hospital tasks which aim to serve the sick.
Before you may volunteer under the medical program, there are some basic requirements that you must meet. The most basic requirements are educational background in the field of medicine and age which should not be less than 18 years old. Many volunteer organizations implement these requirements to ensure that volunteers have the capacity and knowledge to give medical healthcare.
If you are able to meet the basic requirements, you will be qualified to apply for the medical volunteer program. One of the reputable volunteer organizations that offer this program is Volunteering India. If your application to volunteer is approved, you can then travel to India and assist in hospitals or clinics, depending on your volunteer placement.
One thing that is common among the different medical programs offered in India is that volunteers are given the chance to help in hospital duties such as getting vital signs of patients, getting their medical records, or assist doctors in certain tasks like cleaning wounds and others. Your everyday tasks will revolve around people who are suffering from illnesses and those needing medical attention. And for the entire duration of your volunteer contract, you will interact with sick people. Many of these people are really poor and could not afford the expensive cost of healthcare in big hospitals. By serving them, you are making a big difference in their lives.
If you volunteer in Dharamshala, you can choose the medical volunteer program India or other programs that are designed to cater to the needy people. Aside from medical programs, other program options include English teaching, orphanage program, and others. All these programs aim to connect volunteers, not just for the sick but also for other needy people. Visit our website for more details about medical volunteering in Daramshala.