According to the India census report of 2011, the current population of the country has gone past the mark of 1.25 billion. And, roughly, by the end of this year (2016), it may even cross the mark of 1.3 billion. And out of these 1.3 billion people, the female population of India is accounted to be around 624 million.
Majority of India resides in the rural parts of the country (more than 70%), and considering these aforementioned statistics, it is very much clear that a huge population of women are living in remote areas where there is inaccessibility to proper resources. And, however, the situation of women in India has improved a lot over a few decades now, with improved gender ratio, more jobs, quality living, social involvement, and more, there are still certain section of women, especially those from poor backgrounds and the ones residing in these remote village areas, which are still living under scrutiny. Lack of education, social awareness, victims of abuse, and several other problems are still haunting this section of the society in India.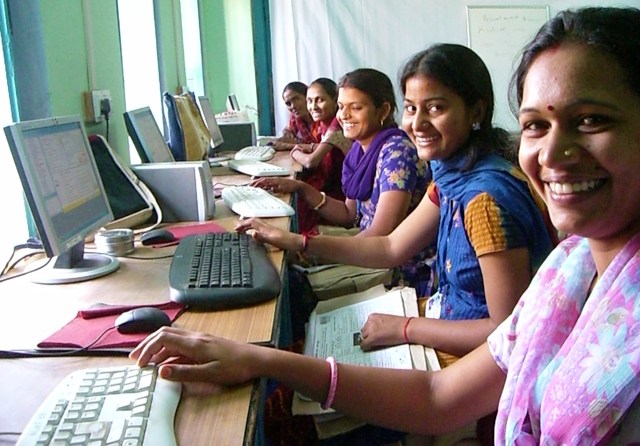 Many such women, along with their families or otherwise, migrate to the bigger cities and metropolitans in search for a better standard of living and survival, but fall prey to certain evils of the society. There are a few entities who work towards the development and upliftment of such women who have faced the wrath of social evils, and try to provide them a better lifestyle and motivation to live.
Volunteering India, over the period of more than a decade, has provided continuous and immense support to the initiatives of these social welfare entities by providing them with highly motivated and skilled volunteers. Overseas travelers and backpackers on their gap year, especially students, travel to volunteer abroad. And for a country like India, which has intrigued travelers for years by its diverse culture and rich heritage, volunteering work is only as much a bigger reason to visit.
Volunteers joining the women empowerment program in India have the opportunity to create a huge difference in the lives of many disadvantaged women of the society. Providing them proper education, teaching them extra-curricular skills, and spending time with them to motivate them can really help these women to get over from their dark past and have a better future. Volunteering India has witnessed a lot of volunteers in the past, especially women volunteers, taking part in this program which is offered in the capital city of Delhi. You can read these volunteers' reviews to learn about their experiences of working for this project and how you, too, can make a difference.
The situation of women in India has, certainly, improved a lot over the period of time, but it still needs a continuous effort to make more noticeable changes.