Volunteer work in Bangalore-South India | Volunteering India
Bangalore is the third biggest and most populous city in India. It is the capital city of the Karnataka state, and is located in south-eastern portion of the region. The city enjoys moderate climate throughout the year because of its high elevation of 3,000 feet. Bangalore has the reputation of being India's Silicon Valley because it is the country's center of Information Technology.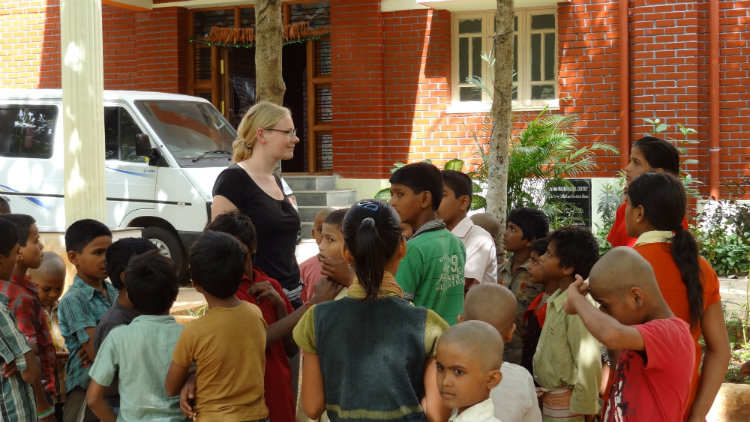 There is so much to boast about Bangalore. But sadly, this city is nowhere near perfect. Many people who live within the city or its surrounding area live in poverty.  Street children still roam its streets.  And it is never without orphans and poor families.
To help aid the needy people in the city, various nongovernmental organizations (NGOs) have been established. These NGOs run orphanages, care centers, and facilities which help provide for the basic needs of poor people. Most of these agencies do not receive financial support from the government but survive through donations and volunteer workers. It is a noble effort, and becoming part of it allows you to have a significant role in impacting other people's lives.
While you volunteer in Bangalore under any volunteer programs available, you can have a meaningful and profitable experience if you are able to make the most of your time while in the city. There are many things to do that await volunteers. Top volunteer programs include teaching English volunteer program and orphanage and street children volunteer programs. There are also English teaching program, community development, medical mission, and many others. It does not matter which program you choose as long as you sign up with a reputable volunteer organization such as  Volunteering India, which can help you find a partner organization where you can work as a volunteer.
If you prefer to sign up for top programs like the English teaching program, there are no experience or skill qualifications needed to sign-up but it is advantageous if you were able to work with children in the past to have an idea on how to handle and teach them. Children need special handling because they are in a vulnerable state where what people teach them and what people tell them can have a significant impact in their development into adulthood. But even without experience, as long as you have long patience and are willing to learn, you will still be able to make the most of your volunteer time.
When volunteering, it is always important to follow instructions from you superior because you ought to work as part of a big team of workers. And whatever task will be assigned to you, give it your best. If you don't know what to do, ask for help from any staff member who knows. When it is time to work, just work and give out your best. When it is your free time, use it productively as well. Do whatever you wish to do, like explore attractions, shop, taste native delicacies, and some other stuff that locals do. The important thing is to always be busy with something meaningful and unique.
When you volunteer in Bangalore, remember all these tips so that you can make the most of your time.  Also, consider choosing a teaching English volunteer program because it is the top choice by many volunteers.