India, the in past few decades, has evolved in the fields of economy, technology, social sphere and also in political aspects. Delhi, being the country's capital and backbone, has reached a certain height in its ladder. However, some parts of Delhi are still shrouded in darkness, yet untouched by these crucial aspects.
In collaboration with numerous NGOs, healthcare centers, and public hospitals, Volunteering India is calling out for dedicated volunteers to help the people in need. Be a part of a noble work and find your happiness in someone else's smile.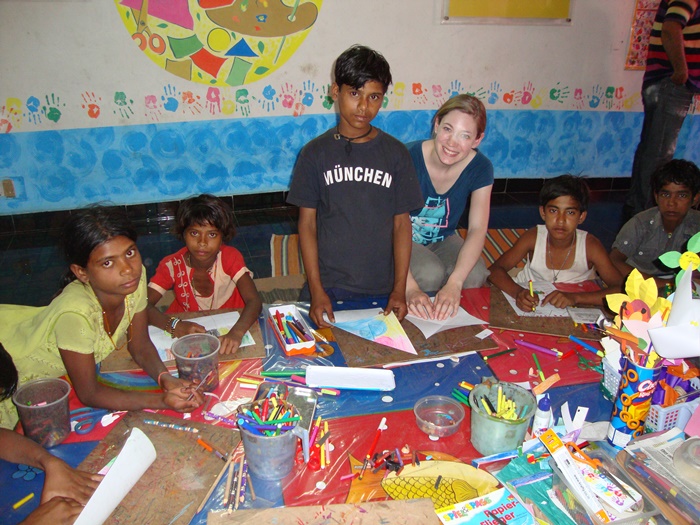 If you look around, you may find several little souls out and about on the streets. We may never imagine how hard it is to grow up on our own, without parental guidance, in this harsh and cruel world. But what we can do is to share a little love with these kids. Our Orphanage Volunteering Program strives to do just that.
All you need to do is to become a family for these young hearts, teach them about personal hygiene and sanitation and help them learn the basic of everything which is required to live a normal and healthy life. You are allowed to live with them, in some trusted centers or organization where you will get all the opportunity to shower them with warmth and affection which is every kid's birthright!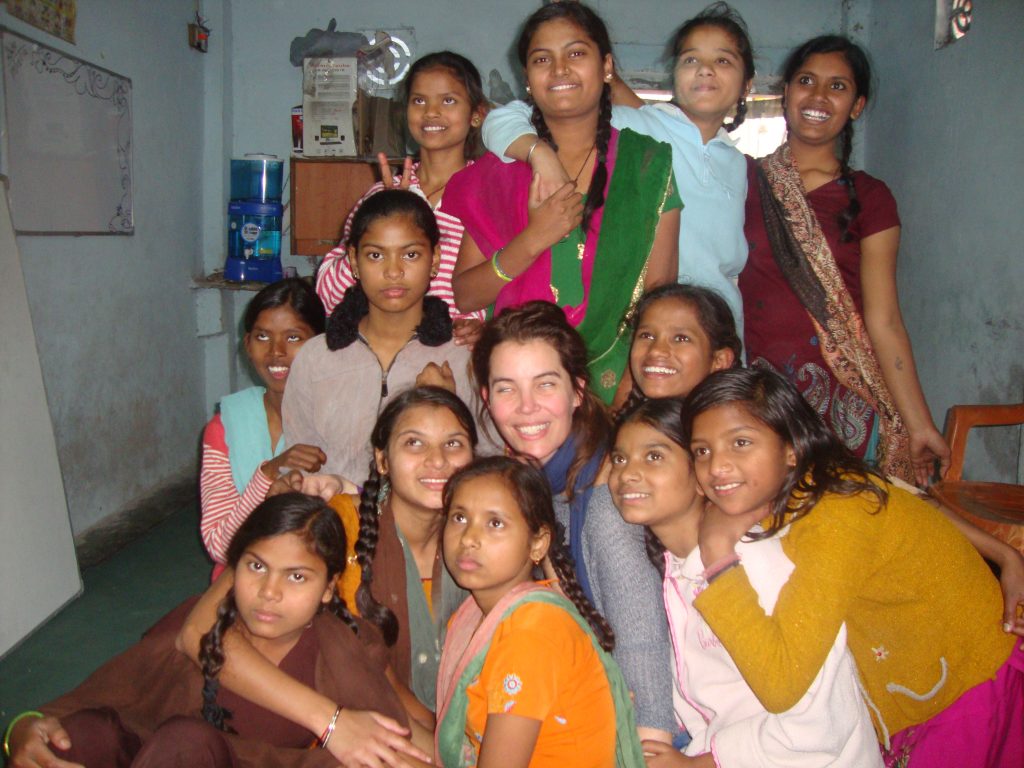 Women in India, for past unknown, have suffered a great deal and are still undergoing a variety of cruelties that can be found in existence. Our Program has been created to spread awareness of women empowerment among the poor and underprivileged women who have no idea how a happy life feels like.
We need dedicated and caring workers who are in the possession of good knowledge of women's condition in India, especially women of poor background, and are compassionate to their woes. You will have the opportunity to engage with 16-20 years old women and learn about their lifestyle. It will be a plus if you can teach them stitching, beautician work, handcraft and so on.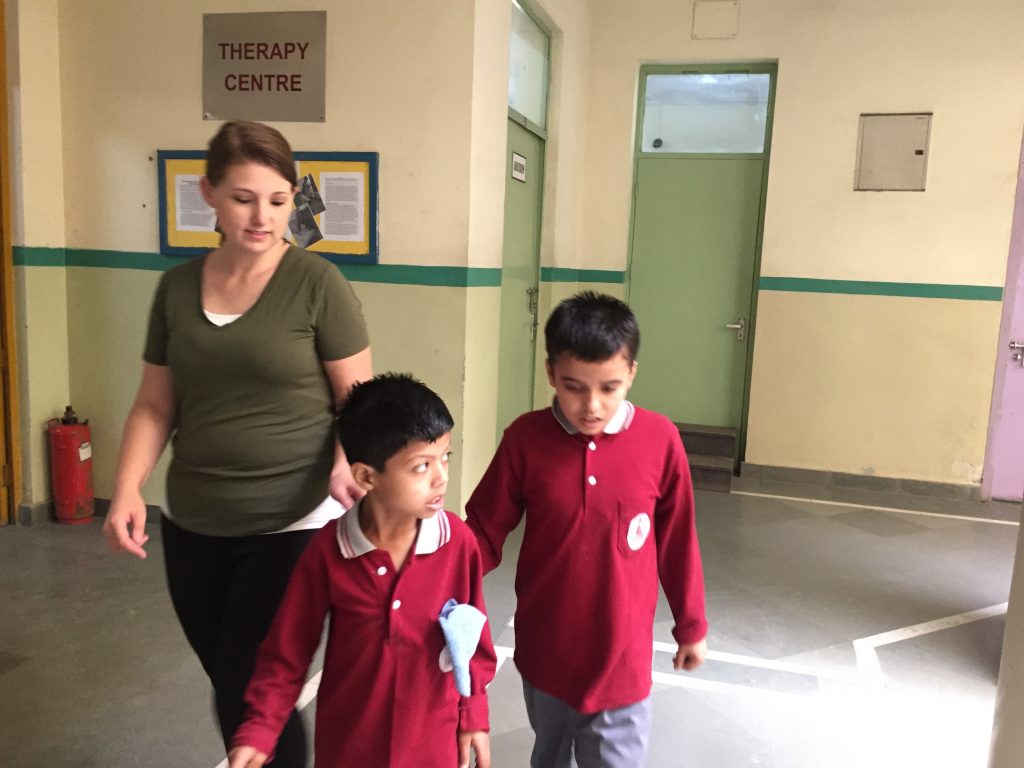 The most challenging yet noble work one can do is to care for the Disabled Children. These children are already in a lot of pain and suffering, so you will be here to share those and to let them know that they are not at all alone in this world. You will need mental strength and a lot of patience to help and care for them. So if you want to volunteer, be prepared for the most wonderful and challenging time in your life.
The Disabled Care Program of Volunteering India would appoint the volunteers to any one of the following three centers:
Autism Center: If you are placed here, you will be teaching the autistic children, apart from normal subjects, to paint, sing, dance and make origami. You will be required to take care of their basic needs and feed them too.
Skill Development Center: If you are in this center, you will be required to provide the inmates here vocational coaching. You may further be expected to give them therapeutic interventions and teach them singing, painting, dancing, reciting and so on along with baking, computer training, candle and envelope making.
Special Education Center: In this Center, you are needed to provide training for special children for their overall development. After conducting an assessment session for the child, the training may include speech therapy, alternative and innovative methods and strategies of education and other multi-sensory inducing activities, as per the requirement of the child.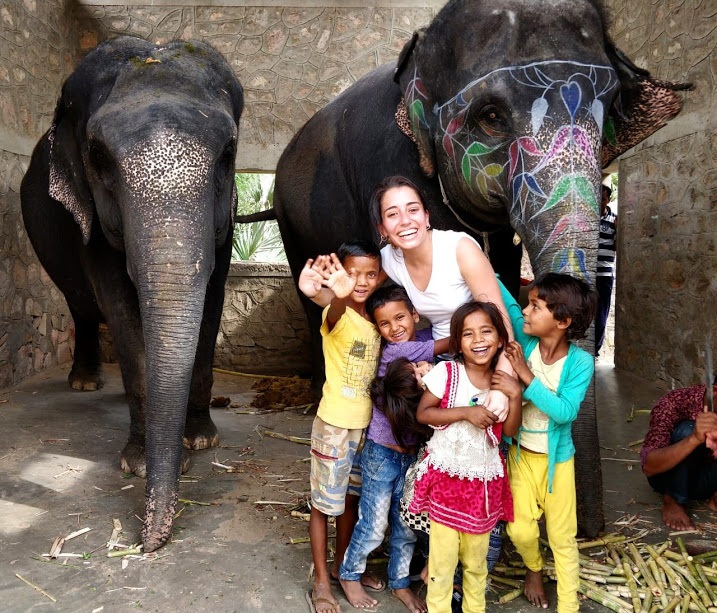 Are you an animal lover? Do you find Elephants to be a majestic Creature and feel that you should tend one from a close range? Be a part of the Elephant Program of Volunteering India and make a difference in your spare time! When you join us, you will be taken to Delhi, Agra, and Jaipur (the Golden Triangle).
We assure you that you will have the time of your life as you will be spending your time here bathing and feeding these mighty but kind creatures with your own hands, have them as your friend, and getting to know more about the lives of the local people of a small village in Jaipur.
If you are getting a trip to India and have only two weeks in your hand, and moreover, if you still want to make a difference in somebody's life within this limited time, be a part of our Special Two Weeks Volunteering Program. In this Volunteering work, you will be traveling to New Delhi and Agra.
You will be doing the best job of your life where your sole work will be to shower love over the children living on the streets, with nowhere else to go except shelter homes.
These kids are in dire need to have some affection and they need you. You will be teaching the necessary basics of life to help them get into mainstream society. You may improvise your methods of teaching; teach them basics of English, Math, Geography, History, and so on and gift them writing tools like pens, pencils, glitter pens, etc. Make them learn to be innovative and independent and this is our promise, they will never forget your love.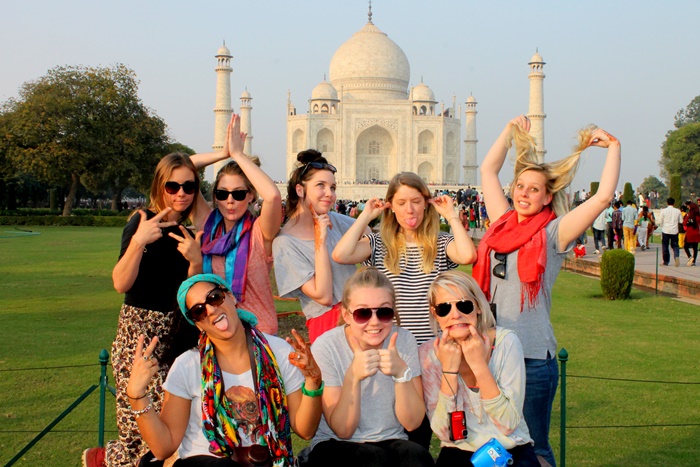 Our Summer Volunteering Program has the duration of three weeks and you are. If you are a traveler then this program is for you. Volunteer in various parts of India like Delhi, Agra, Dharamshala and in the Golden Temple of Amritsar with this full-fledged summer traveling and volunteering adventure!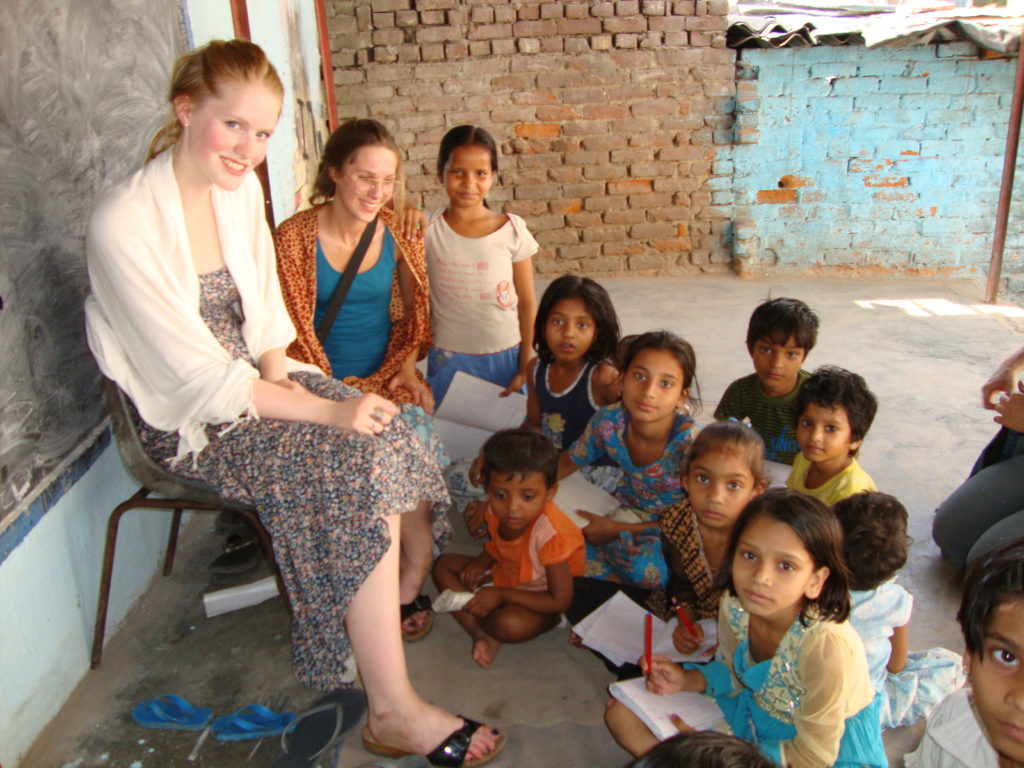 So many children are suffering in this cruel world as they are deprived of the warmth of love and affection. If you feel compassionate towards the children living on the streets, you should be participating to help us shower love over these little innocent beings. All you need to have is compassion, feeling, and understanding of their circumstances and situation. You will be teaching them to be strong and independent in order to live a respectful and healthy life.
Spend 5-6 hours for 5 days a week with them and be a part of their little world. Introduce activity-based learning, informal teaching lessons, and watch them fall in love with you.
So, if you are in to create awareness and inspire, come and be the part of Volunteering India. Work with us to put a smile on the face of the ones who have forgotten what happiness feels like and give them a meaning in their life. Inspire them to live, live healthily and happily and shower them with all the love you have in you.