With 29 states and 7 union territories covering a huge area of around 3.2 million sq. kms, and a population of 1.25 billion people, The Republic of India offers plethora of mind-blowing tourist hot spots to visit and explore. Every year, a number of backpackers and gap year travelers visit the country to take part in volunteer projects available in India.Here is a list of 8 stupendous destinations in India, which you can't just miss visiting while attending a volunteer program in India.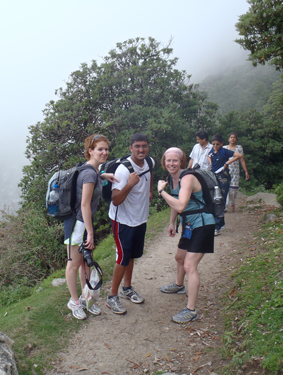 Palampur
With lush green plains, formed by long stretched tea plantations, and tall solid snowcapped mountains at its backdrop, this green hill station in the state of Himachal Pradesh is a heaven of a place to visit. Volunteering India has a series of programs available in the region of Palampur itself, making it a perfect combination of volunteering with travel.
Dharamsala  
Just an hour's drive from the city of Palampur, is a small town fondly known as the "Home of Dalai Lama". The village of Dharamsala could be seen as just another hill village, with beautiful landscapes and picturesque surroundings. But, once you are IN the town, you will feel the difference from any other typical hill station. The tranquility and serenity is such that, you might get overwhelmed with the extent of peacefulness. Being a close destination to Palampur, where Volunteering India has its programs, one can take a visit to this spiritual land of Dharmsala over any of the free weekends.
Kalimpong
West Bengal, the largest eastern state in India, is popular and known for a lot of things but hill stations. One of the small towns that manage to save the state from going valley-less is the region of Kalimpong.  The biggest advantage of not being known much between the travelers' circuits is that, when you visit the area, it is 'all yours'. Not much tourist population means more chances of witnessing untarnished spots.
Darjeeling
Out of the three major hill stations of West Bengal state, Darjeeling, Kalimpong, and Mirik, Darjeeling is the largest and most popular among local as well as overseas travelers. Darjeeling hosted many British officials and viceroys with their families in summer and the influence is still visible in the architectural setup of the city. Located at a short driving distance of 2 hours from Kalimpong, where Volunteering India has its projects, volunteers can easily visit Darjeeling over any of the free weekends. The Darjeeling Himalayan Railways is one of the oldest rail networks in the country and a UNESCO heritage site as well.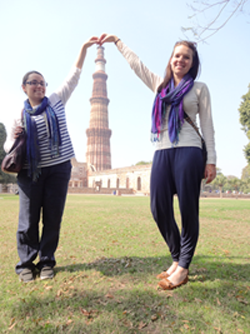 Delhi
Being the capital city of the country, Delhi do encapsulates a very fast moving, trendy, and populated lifestyle. But this, certainly, does not take away the kind of charm it carries in its heart. Influenced by the life and style of Mughals, the capital city has a number of world heritage locations and some of the best street food options in the entire country. Explore the old lanes of this intriguing city and go back to the yester years of India.
Jaipur
The rich and colorful lifestyle of the royal state of Rajasthan is world renown. While volunteering in Delhi through Volunteering India, one can easily take a short excursion to the capital city of Rajasthan, Jaipur. The city reflects the root traditions and colorful culture of the state. From rich platter of authentic Rajasthani cuisine to the beautiful dresses with some mind-blowing and colorful artwork done on them, there is a lot to see in Jaipur. Volunteering India provides a special Add-On tour to Jaipur city, which is optional for the volunteers interested in visiting Jaipur or any other nearby location to Delhi.
Bengaluru

The city of Bengaluru, in the southern state of Karnataka, is considered to be the IT hub of the country. Not only is the city filled with exuberating people, but also the surrounding townships and locations are a delight to visit and explore.  Volunteering India has a series of projects in the southern part of India, and Bengaluru is the main location out of all.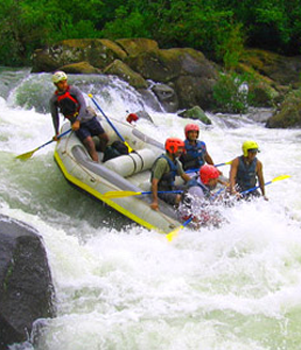 Coorg
Ever heard of the adage, "Good things come in small packages"? I am sure you have. The city of Coorg makes a brilliant example for it. Although, the area is more known for its coffee plantations, one can find a lot more reasons to revisit the spot. It also makes to the list of places where Volunteering India has its projects in the southern region of India.
Although, India is filled with spectacular destinations to visit and explore, these 8 destinations are most likely to make a part of any top rated lists of destinations to visit in India. So, if you are planning a volunteer trip to India soon, make sure to visit some of these destinations (if not all).
Log on to volunteeringindia.com for more information or simply drop in a mail at [email protected]