So you are in the capital city of India, New Delhi, and all you have is 48 hours with you to spend; where all would you go, what all would you see and do? India, entirely, is a diverse country; and being the capital of the country, you cannot expect anything less from Delhi. Those who have been living in the city for years now will claim that 48 hours is simply not even close to being enough to explore the city. However, Volunteering India has a different take on this.
The Archeological Survey of India has recognized around 174 monuments of national importance in Delhi, which suffice the argument that 48 hours is certainly not enough to see each and everything in the city or do all the activities possible. However, if managed properly, the time can be well spent to acquire a good overview of the city. Been placing volunteers in Delhi for Orphanage and several other projects, and managing their entire trip to the city from years, Volunteering India has a proper knowledge of how to manage these 48 hours in Delhi. This is what they suggest;
What to See
Delhi has been a flagship territory from the Mughal Era, which led to a plethora of historical monuments and heritage sites to see, and learn about them. You can start your first day with exploring as many of these historic architectures as you can. Being located in almost all parts of the city, it may get a bit difficult to cover all the spots, but you can definitely cover the major ones.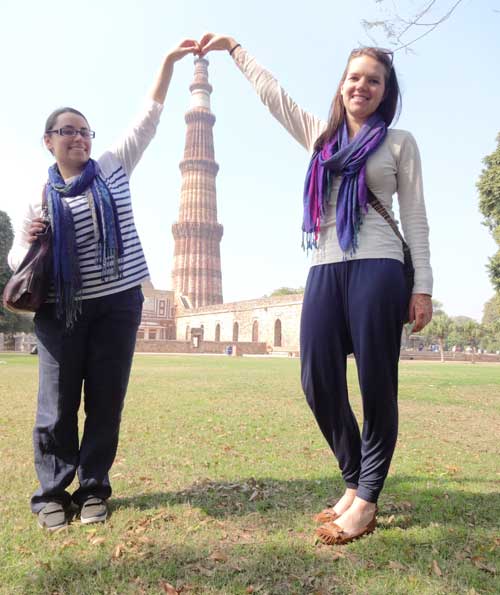 Start with the Central Delhi part where you have the Red Fort and India Gate, both of which hold an iconic significance in country's history. Along with these two, you can have a jiffy visit to the Rajghat and the Old Fort, both of which are placed in close vicinity to the former two. In between your visits, you can take a break and visit the Connaught Place area for lunch, which is one of the biggest crowd puller area of the city. All multi-national brand outlets can be found in this area.
Once done with the central part of the city, your next hop must be to the southern part of Delhi, which is also the 'New' part of New Delhi. Thanks to the amazing transportation system of the city, led by the Delhi Metro, you won't be wasting any time to reach to your location.
The south Delhi area has a number of historical monuments and other architectural brilliances to visit and see. One can start with the Iskcon Temple and the Lotus Temple which are placed comfortably close to each other. While Iskcon Temple is a world known shrine for people from Hindu religion devoted towards Lord Krishna and maintained by his devotees, the Lotus temple is a sheer class of architectural brilliance and is a worship house from the Bahai community. Once done exploring these two, the next tourist hotspot must be the famous Qutub Minar, the second tallest minaret in India and a UNESCO world heritage site.
This can be considered as the end of day 1 of your stay in Delhi, where you managed to cover most of the significant locations.
What to Do
The second day can be dedicated completely for doing all exciting activities possible in a day. This can start with visiting some of the biggest local shopping markets in the city, like the Lajpat Nagar Central Market, Sarojini Market, Karol Bagh Market, Palika Bazaar, and many more. Delhi is known to house a series of bustling shopping areas with a myriad of options for almost any item you are looking to buy, especially, clothing. The Nehru Place market, which is one of the biggest IT hubs in all of South Asia, is one place where you would find all kinds of electronics at a very affordable rate.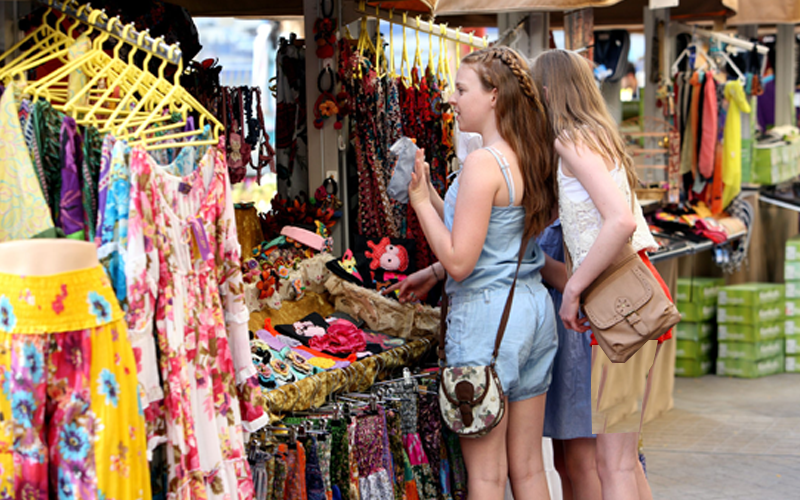 When done sufficing your shop-lust you can head to some of the most popular eating joints to fulfill your craving for some local cuisines. Hardly would there be a corner of a street of an area in Delhi that does not has an eating joint or, a food cart at the least. If you find a dish that you think you have already tried in some other city, do not back out from having it again as the same dish will have a different taste and way of serving than what you may have experienced earlier.  The old Delhi area, especially, is pretty famous for serving the tastiest of meat and chicken preparations; head to the Chandni Chowk area.
Along with shopping and food, the city has a lot of other things you can get involved in to experience the 'real Delhi'.  The theatre scene in the capital is also on a significant high, with a lot of theatre groups present here, conducting plays in auditoriums, colleges, as well as street plays. And how can a visit to the capital get over without getting a glimpse of the buzzing night life? The city encapsulates several night clubs, pubs, discos, and late night hang out spots. One of the very famous in the city is the Hauz Khas Village area, which gets burgeoned with party freaks and night crawlers, especially over the weekends.
Of course, Delhi can't be explored completely in just 48 hours, but who said that you can't get the best possible glimpse of it? Dividing your days appropriately for particular activities (as described in the article) make sure that you make the most of your 48 hours in Delhi. For more information and FAQs, visit http://volunteeringindia.com/