Talking about the cultural variance in India, the country is marked with several festivals all year round. While each festival has its specific reason and story behind its celebration, there is one more thing that comes out as a unique attribute; desserts! When you travel to India to volunteer you will get to know that with every special occasion, comes a sweet attachment. The union of foodies in India have a gala time satisfying their taste buds with different dishes, made 'specially' on that occasion. Let's have a look at some of the mouthwatering dishes, prepared on special events or occasion in India.
1. Gujjia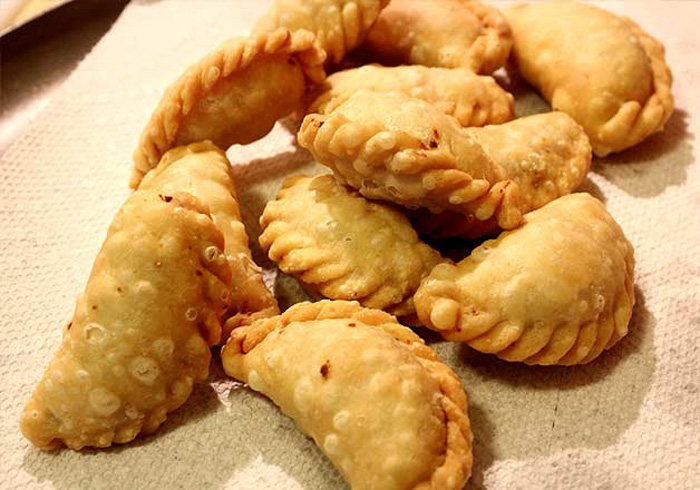 This 'fortune cookie' shaped sweet can be a fortune maker for a person with a sweet tooth. Marked as a specialty for the festival of colors, Holi, this straight – from – the – heaven dish is a part of every house's serving tray.
2. Seviyan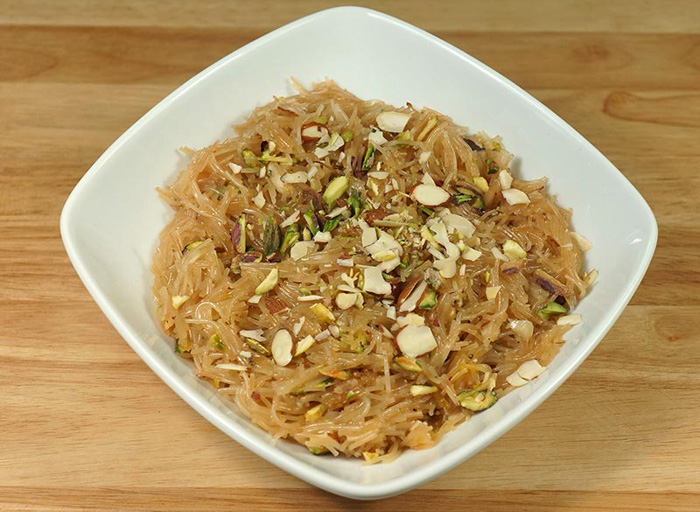 Just when you thought that noodles can be either Hakka or Schezwan with red hot chilli pepper (No! not the band) all over, we present to you this divine bowl of scintillating delicacy. Marked as a specialty for the festival of Eid, this is a dish made with skimmed milk, with loads of dry fruits in it. Eat it or drink it, hot or cold…. you just can't get enough of it. (I can't)
3. Ganeey Ki Kheer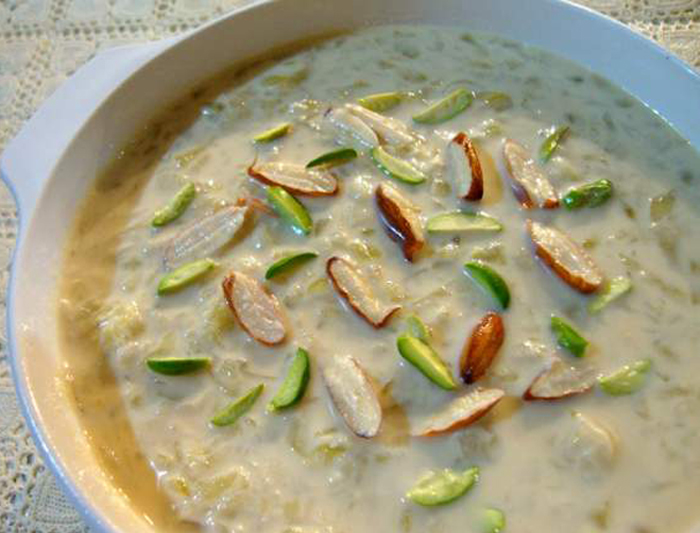 It is not said for nothing, that happiness comes in different forms. This, yet another, sweet dish made from milk and sugarcane marks as a specialty and a must made delicacy on the festival of Lohri; a special north Indian festival of harvest.  As the name suggests, it's not sugar but the sugarcane juice that is used as the sweet enhancer.
4. Milk Payasam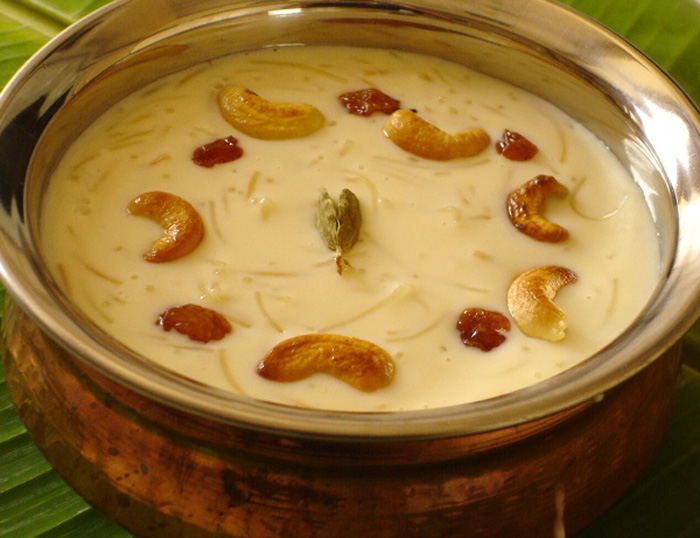 If you thought that it's only the Northerners in India who are dessert lovers, wait till you taste this yummylicious dessert from down south.  Coming from the kitchens of Kerala region of south India, this dish is a definite preparation for the festival of Onam, a major event of the state.
5. Malai Ghewar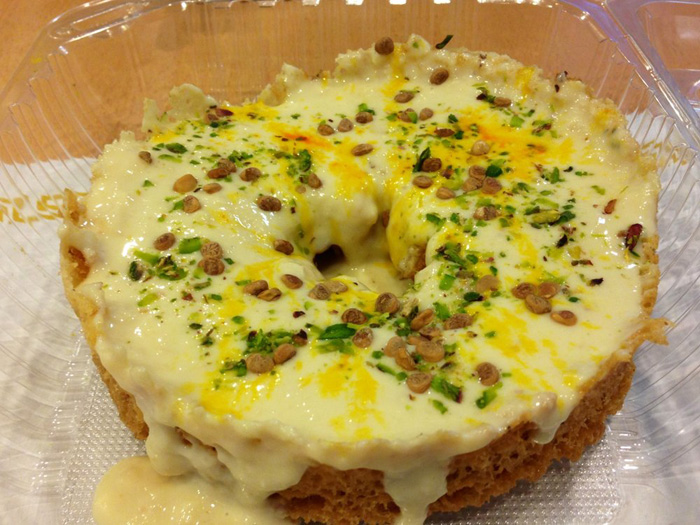 Talking about mouthwatering dishes and not talking about Rajasthani delicacy is close to impossible, as the land of royals can be easily considered as a paradise for foodies (not exaggerating).  One of the many sumptuous dishes from the gamut is the famous Ghewar, disc-shaped sweet made with all-purpose flour and soaked in sugar syrup. It is prepared as a specialty on the occasion of Gangaur, a huge, female oriented festival of Rajasthan.
6. Ghari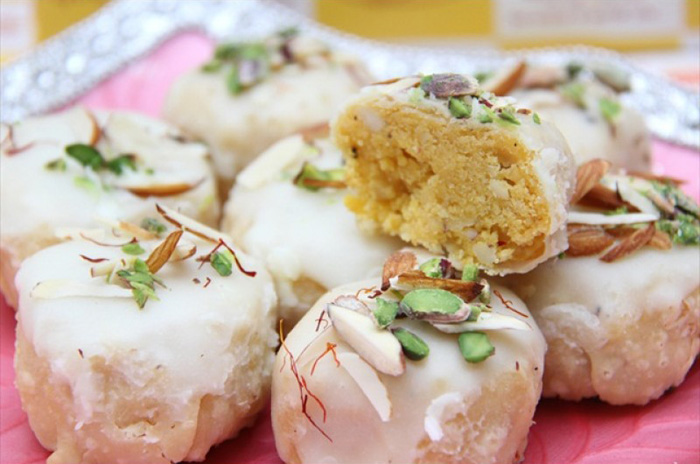 Coming from the land of Saurashtra (Gujarat), just a bite of this dish can make you go weak on your knees instantly. The dish is made from battered flour, butter, and sugar, molded into round balls and filled with dry fruits. It is prepared specially in the city of Surat on the occasion of Chandani Padva, or fondly known as Chandani Padvo by the locals.
7. Thekua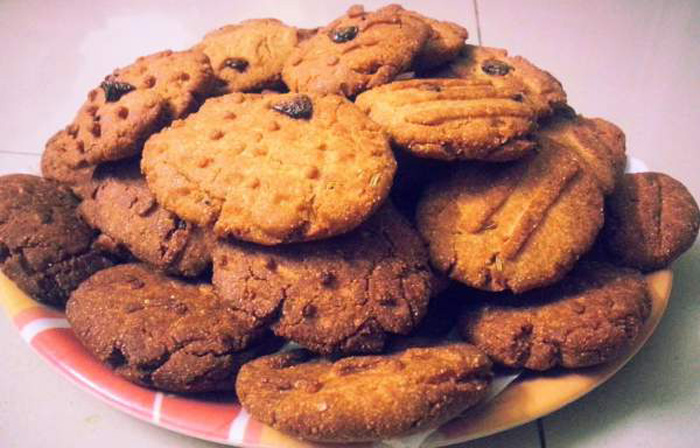 Made from jaggery, coconut and whole wheat flour, this dish is a special preparation on the occasion of Chatt Pooja in various parts of Jharkhand, Bihar and UP states of India.
These 7 desserts are a mere highlight of the entire array of options available in different parts of India. Join any of the various volunteering opportunities available in India and give your taste buds amongst other things – a taste of a lifetime. Get in touch with us today at [email protected]