With extremities in every climate, fall season comes as a much anticipated respite to the subtropical region of India. The mild coolness in the breeze, the stellar view of falling leaves, the adorable morning sunshine, and the fresh smell in the air; it just can't get better than this. To top it all, spending this wonderful season in the majestic country of India while working for humanitarian causes adds to the grandeur and makes the time much more refreshing and rewarding. And if you are still thinking why in India, continue reading for answers: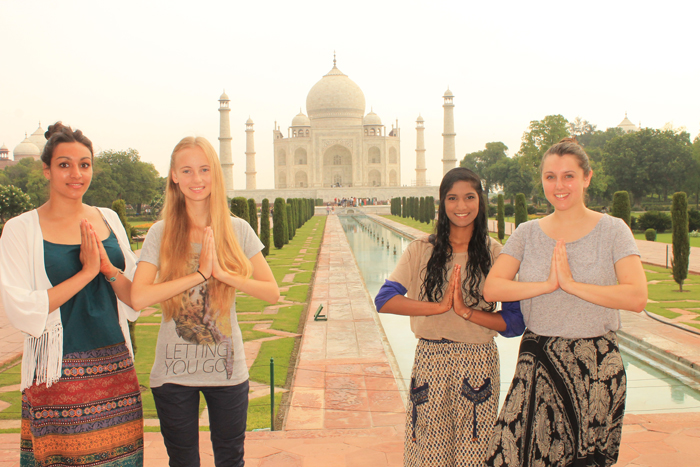 1. Afraid of heat ? It's gone with the wind
The summer has ended, monsoon has showered its blessings on earth, and winter is yet to attain full throttle; Fall (or Autumn) is possibly the best season from Indian climatic conditions' point of view. You don't have to worry about the odor or stickiness due to humidity, the nights become cooler and the days less hot. Even the sprinkles of morning sunshine draw charismatic view all around.
2. Peak season is off – time for some exclusive traveling
A significant low in tourism, both national and overseas, is witnessed in India during fall for different reasons. The working class avoid traveling to save their annual quota of leaves for the holiday season of winters, while the students (in college and/or school) have their classes at apex, negating them as well as the parents to travel. This, thus, provides all the space for you to relish the tourist spots and heritage sites; enjoying in tranquility. Also, this leads to cut down in prices at several heritage sites and historical monuments. How about that!?
3. Winter is coming, fellas
No, we are not talking about Game of Thrones here! (at least not in this article). The season of fall is the mark-up for the arrival of winters. If you are volunteering in India somewhere in September or October, you can always extend your program for few weeks and stay till mid of November or beginning of December. This is the time when winter season starts budding in and is one of the best times to travel in the country and visit places.
4. The beauty all around just magnifies
Yes! You got it correct. We are talking about the trees getting all Technicolor, leaves turning from green, to yellow, to orange, and finally dropping dead in deep red. This marks the end of a life well spent by the leaves that fell off, and arrival of a new life in the form of fresh leaves on these trees. Falling off of these leaves, spread all over the path, making crunching noises as you walk; it all suddenly becomes so beautiful and heavenly that you don't even realize the tiredness from work or traveling.
Travelers from all over the world travel to India to experience its cultural and natural riches. But, those who travel to volunteer in India get a significant edge while experiencing the aura. Enhance this experience multi-folds by volunteering in India this fall. To book your volunteering trip to India speak to our program advisors at [email protected]