India is known for its unique traditions and cultural nuances, and travelers from all over the world visit this country to experience this uniqueness. But what makes it even more demanding is the lucrative options of exploring the country. When you travel to India to volunteer under a project, it anyway cuts down half of what your expenses would have been as a regular tourist, and additionally provides great opportunities for exploring different destinations at an affordable price. Volunteering India gives you a list of 7 different spots to explore while volunteering in India that won't need you to shell out much from your pockets.  
1. Dharamsala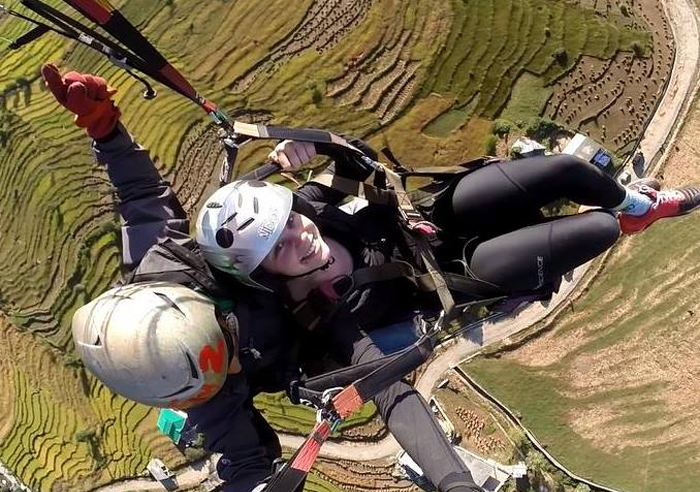 Located at an elevation of 1457 mtrs above sea level, Dharamsala is one of the most tranquil tourist hotspot in the state of Himachal Pradesh. Visited by a number of local as well as overseas tourists every year, this valley township is placed at a very close proximity to Palampur where volunteers are placed; making it very much approachable by the volunteers working under projects in Palampur. Even those placed in Delhi can visit this location through an overnight journey in a comfortable air-conditioned volvo bus.
Places to see in Dharamsala
–          Kangra Valley
–          Dal Lake
–          Triund Hill
–          Bhagsunag Falls
–          Kareri Lake
2. Agra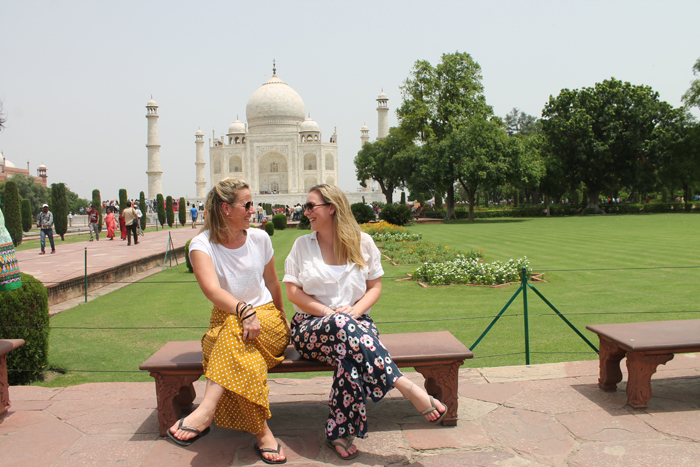 One of the most influential provinces of India during Mughal Empire, and house to one of the world's most popular monuments, The Taj Mahal, Agra is a bustling city in the northern state of Uttar Pradesh. The city is filled with a number of heritage sites and is known for a special variety of Indian dessert, known as 'Petha'. Although the city is a popular tourist destination, it is quite friendly to pocket and does not require heavy budgeting to visit. In fact, Volunteering India offers a unique mini-break program which provides an opportunity to make a visit to this city (and few other) with no extra charges.
Places to see in Agra
–          Taj Mahal
–          Agra Fort
–          Jama Masjid
–          Mehtab Bagh
3. Jaipur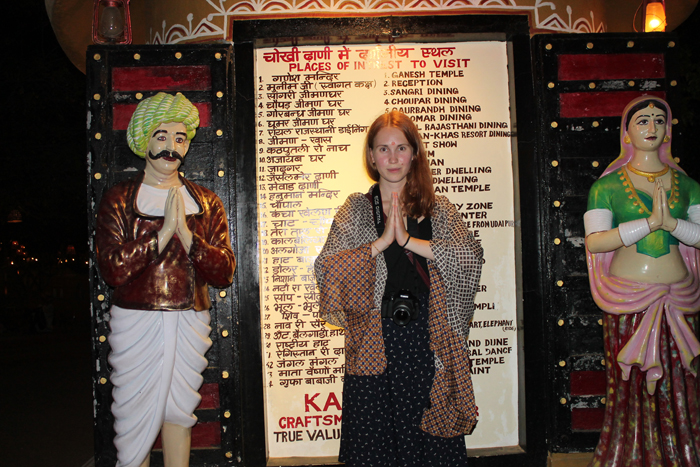 Welcome to the capital of the princely state of Rajasthan; 'The Pink City' Jaipur. Known for its architectural grandeur, grand bazaars, and tangy delicacies the city is one of the top visited destinations in India. Volunteers working under India projects have two separate options to choose from in order to visit this majestic spot. They can either opt for the Jaipur Weekend Tour package or can choose to add the Golden Triangle Tour to their program itinerary, which makes it a more affordable option to explore the town.
Places to see in Jaipur
–          Jantar Mantar
–          Hawa Mahal
–          Chokhi Dhaani
–          Fatehpur Sikri
–          Amber Fort
4. Rishikesh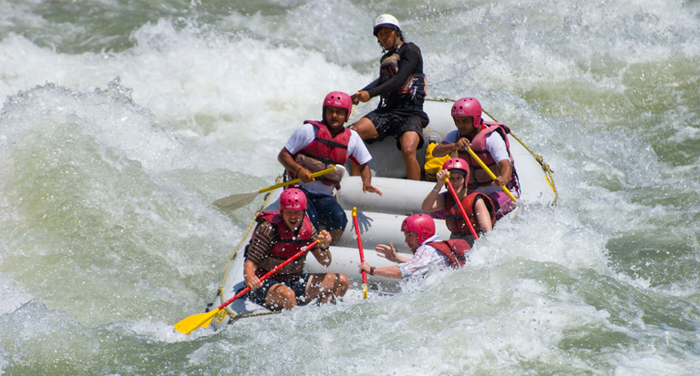 Rishikesh is one of the most pious and revered places in India. Get the best of old town feel with its jam-packed roads, narrow lanes, temple bells, rushing sound of river Ganges, sadhus, and more. Learn the art of yoga from classified trainers and give your camera lenses a plethora of opportunities to blink while exploring the entire city area.
Places to see in Rishikesh
–          Ram Jhula
–          Triveni Ghat
–          Rajaji National Park
–          Jumpin heights (for bungee)
5. Amritsar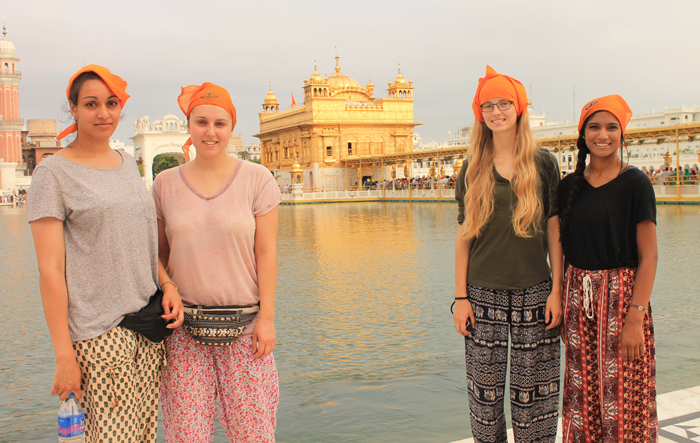 A highly revered and important destination for the people from Sikh community, Amritsar is a town in northern state of Punjab. The area holds a great significance in country's history and culture, and is visited every year by a number of local and foreign travelers. It is also one of the locations which is covered under the add-on tours offered by Volunteering India. Volunteers can opt for a special Golden Temple tour while volunteering in India and get the chance to explore this location in more affordable way.
Places to see in Amritsar
–          Golden Temple – Harmandir Sahib
–          Jallianwala Bagh
–          Wagah Border (Indo-Pak border post)
6. Jim Corbett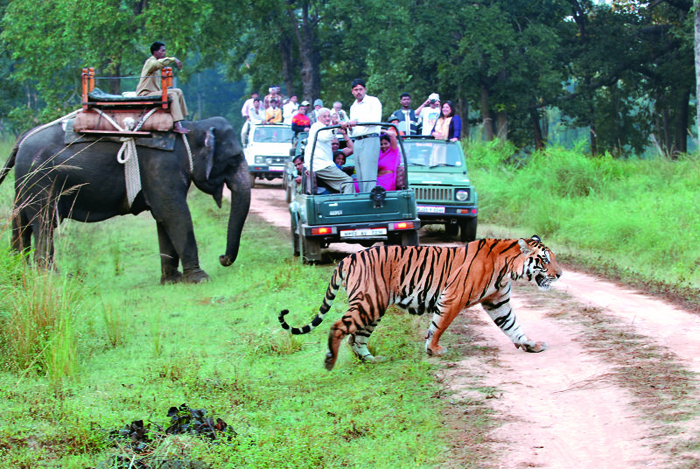 Attention all wildlife enthusiasts! Jim Corbett is a national reserve area located at a short 5 hours' drive from the capital city of Delhi. The location has several huts and camps for accommodation, and different safari options to choose from. Volunteers who are interested in encountering wildlife and experiencing adventure activities while staying in deep dark forests can choose to visit this spot on any of the free weekends.
7. Pushkar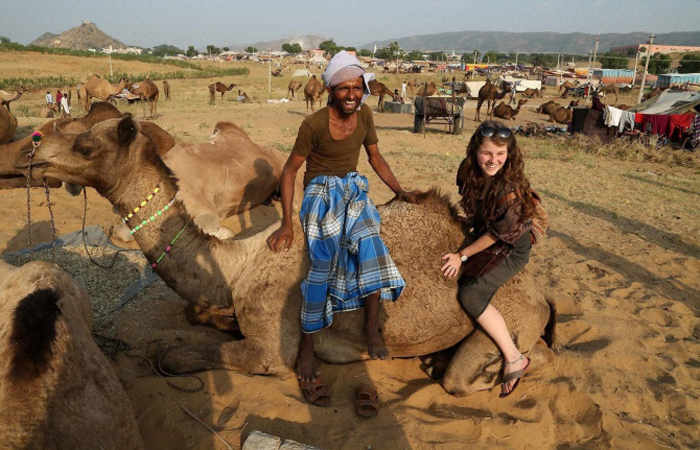 Another city from the princely state of Rajasthan, though more known for its spiritual ambience and festivities; Pushkar. It is not a bustling metropolitan and that is what makes it an interesting destination to visit. What makes it more interesting is the different kinds of fairs that are conducted in this area, especially the world famous Pushkar Camel Fair. It is one of the best options for any volunteer working in a project in India, looking for affordable hot-spots to explore.
Places to see in Pushkar
–          Pushkar Lake
–          Camel Fair
–          Ajmer Sharif Dargah
Apart from these destinations listed above, there are many more that you can choose to visit on a very affordable price. To get the details on such excursions, registration process, and other FAQs get in touch with our advisers at [email protected]