Volunteering in India is a complete travel package that leaves you with memories, experiences, and learnings. However, it all doesn't simply ends with the program. Once you are back home from your volunteer stint in India there are certain things that you will realize about your entire trip. Things that became a part of your daily routine, things you witnessed almost everyday, things that you had to deal with during your work. And, while, realizations are intuitive, these listed below are bound to strike your thoughts. Take a look;
1. Hospitality is not just about offering a cup of coffee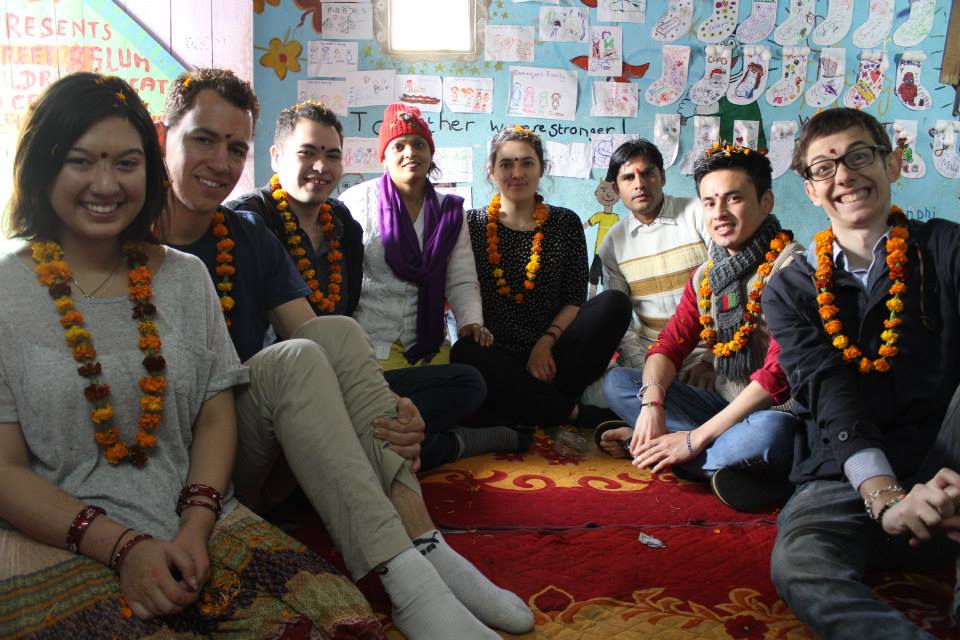 "Atithi Devo Bhava", that's the hospitality moto in India which means "Guest is like a God". This itself reflects the level of hospitality in India and how far it can go. You may have experienced a professional hospitality at fancy restaurants and hotel lounges back home, but in India it is something that is utterly unmatched. And that's exactly what you'll realize soon into your sojourn.
2. Age doesn't limits the length of dreams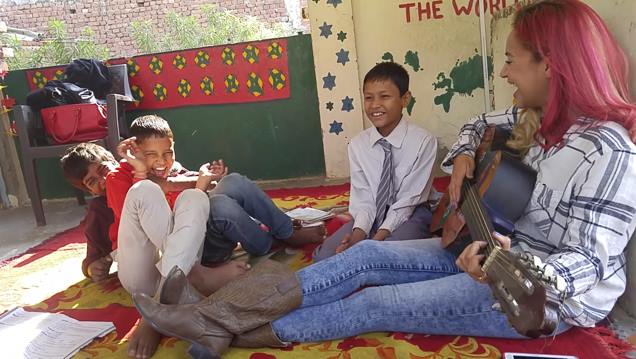 If you work for any of the childcare programs offered in India, you'll realise how strong their dreams are. While some want to become successful engineers, there are few who plan to fly fighter jets, and so on it goes. It is really fascinating to see that despite having an unfavourable life, their determination to achieve career heights hasn't gone weak. And that's probably because they see a ray of hope of support from volunteers like you, who would help them climb those stairs.
3. Nothing compares a freshly cooked meal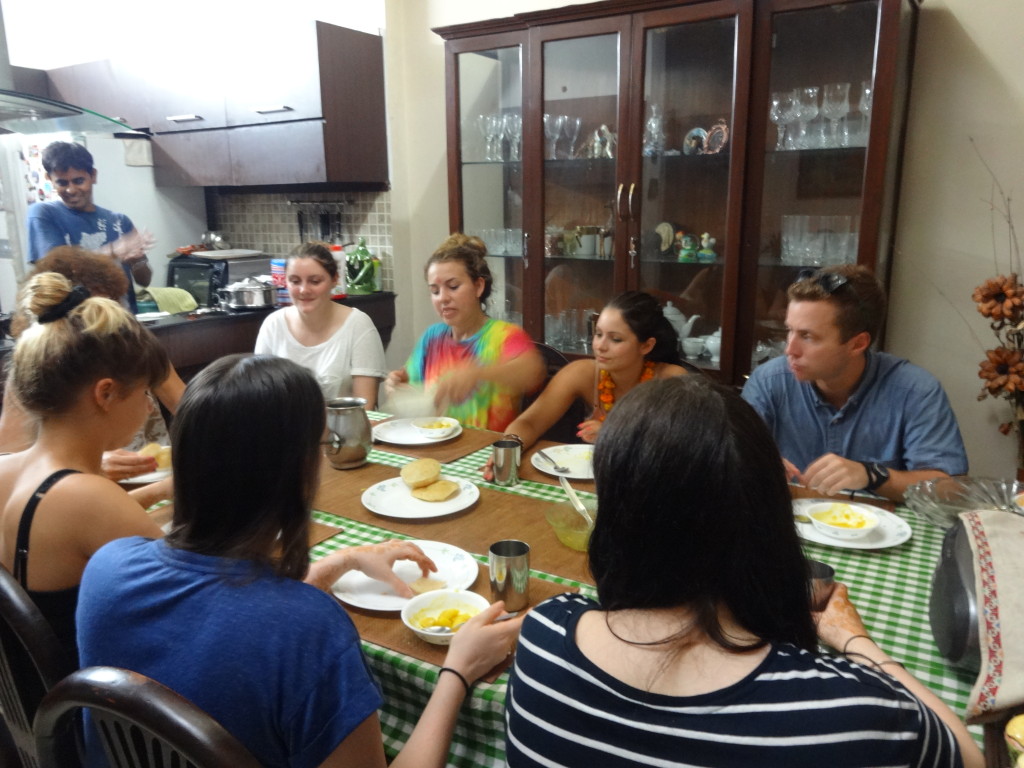 All these years you have been in the habit of consuming canned or ready to eat food. But, while your stay in India, you get into the habit of consuming homemade food, freshly cooked by the host family you were staying with. Once back, you'll soon realise the difference in the taste and what you would be missing every time you eat.
4. Adjusting 5 people in a place for 3 is so doable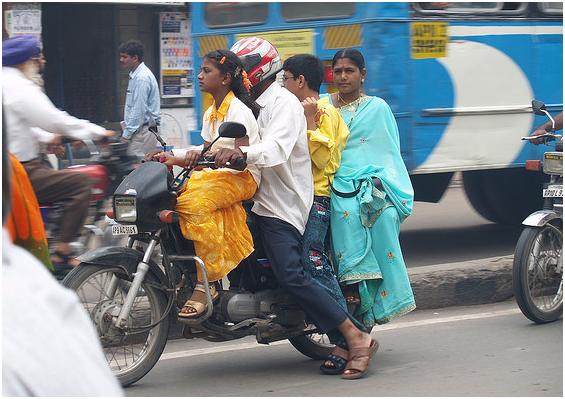 A country with more than 1.25 billion population needs a lot of space adjustment; and that's something you'd frequently see in India. While your stay in India, often you'd get to see locals adjusting with the space available while making sure that comfort is not lost. Whether in a local bus, metro-rail, or even on a two-wheeler on the road, examples will be all around you. And what might come across as amusing at first, would soon become a part of your own life.  Why carry two when you can drive with 4 on a motorbike!
5. Your new BFFs are 1000s of miles away now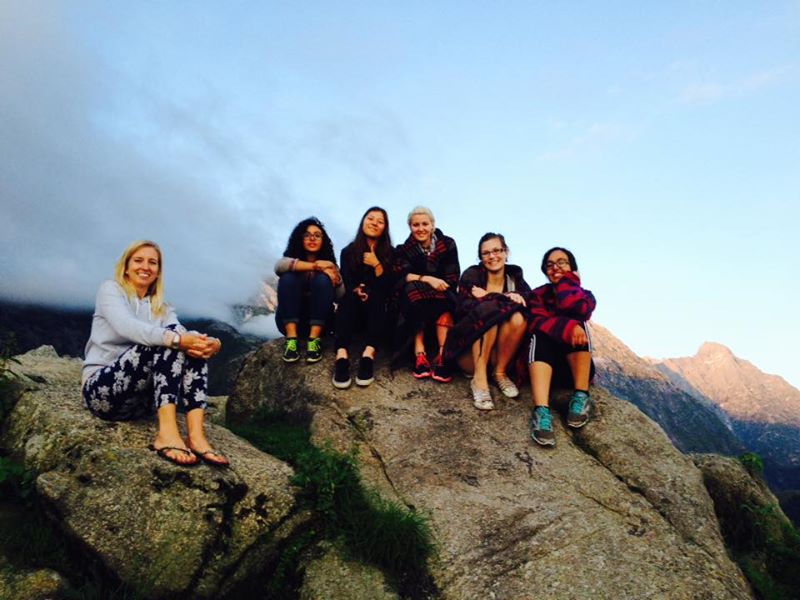 When you volunteer in India you get to meet a whole lot of new people; including fellow volunteer mates, local project staff, host family, in-mates at the placement, and more. These are what makes your family and peers for the next few weeks that you are there in India. And it is inevitable to create a strong bond with them over the period of time. However, once you are back home, you'll realize that meeting them again would be a long trip of 1000s of miles and hours of flight journey. Those, whom you were spending most of your hours of the day, are not there to laugh and talk with you anymore.
6. Colors are not just for painting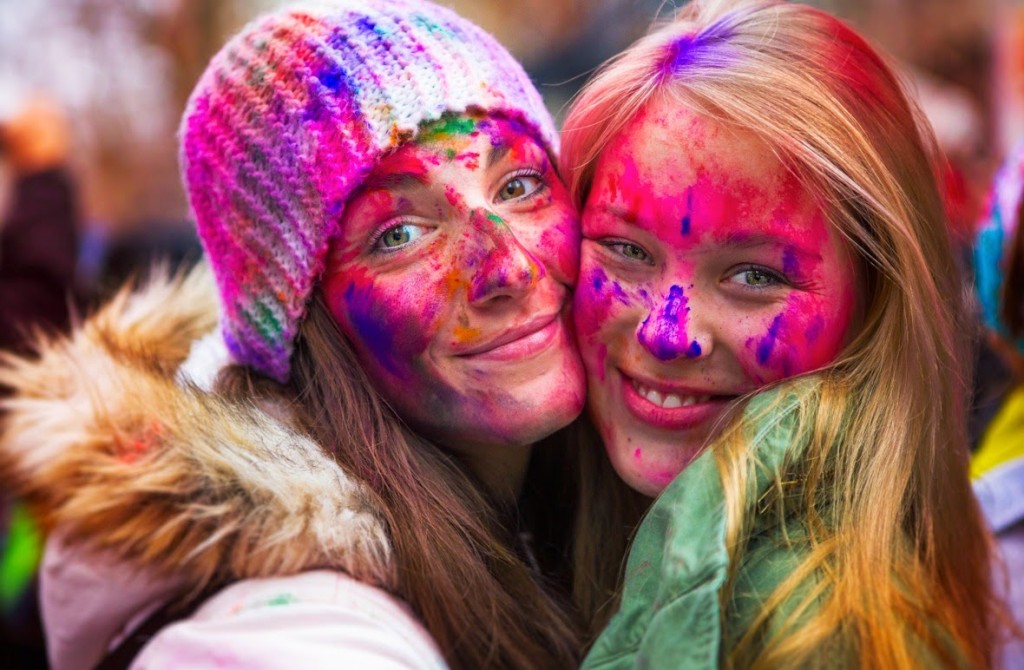 Before arriving to join a volunteer program in India, you only might have heard about how diverse and colorful the country of India is. And it is only after spending some time here that you'd realise how realistic the statement is. Be it the clothes that people wear, the food that they eat, the walls of their houses, and even the festivals they celebrate (If you arrive somewhere during spring time,i.e, in March, you might witness the festival of colors; Holi). The entire space is a canvas in India with multiple colors splashed across.
7. One visit was just not enough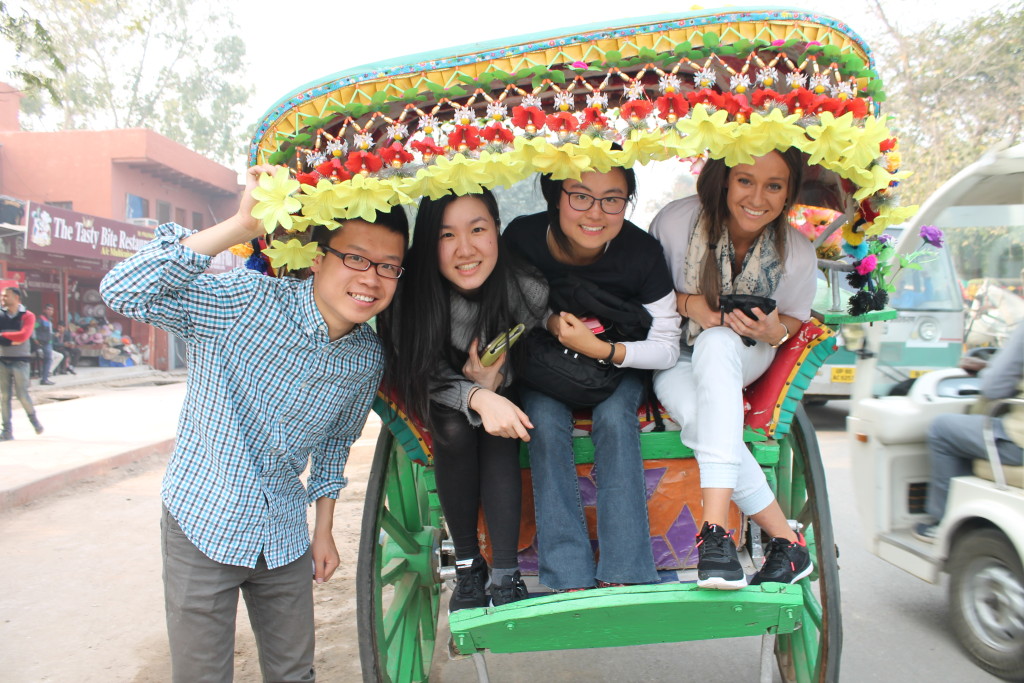 For this, you won't even have to wait till you reach home. As soon as you board your flight back home, you'll start missing the times you had spent in India and an endless list of things that you missed out on doing and experiencing. And it is then that you'll realize, India is not a country which could be covered in just one visit. You probably would already start designing the itinerary for your next trip to India; most likely with a friend or family this time.
You certainly would have never thought that a short trip to a destination would change your life so much; and for all good. But that's what India is known for. For more details and registration processes, get in touch at [email protected].