Gap Year is a concept that's been popularized over the years by students as a way to delay the inevitable start of the rest of their life as grown-ups with a year packed with fun, excitement, chaos, anxiety, and impact! School is over and it's your time to make a mark in the world.
Your choices are different than others in your league. Maybe you don't want to travel abroad for getting an International college degree like everyone else. Maybe you've found the perfect program that sits with your interests ideally. It's all about venturing out and finding yourself by traveling, backpacking cross country, volunteering or all three together even!
Surely it's a different scenario when it is an adult taking a break from his career. But when it comes to a high school student or a grad student planning on taking up international travel plans, it's a completely different ball game. You've to face your parents first! Yes, one of the most important phases of gap year planning is convincing your parents to understand why you should take this break and also why now is the right time to do it. They might get shocked, disappointed and might even disagree to see at first, but popular opinion shows that even parents can't resist the goodness and value that such an experience can bring in your life.
Presenting a gap year proposition to your parents is risky in itself, and when it constitutes a plan of traveling and volunteering in a country far off, it's legitimate for various concerns to pop up on your parents' minds. But worry not because we have brought to you the ultimate guide that'll help you to convince your parents.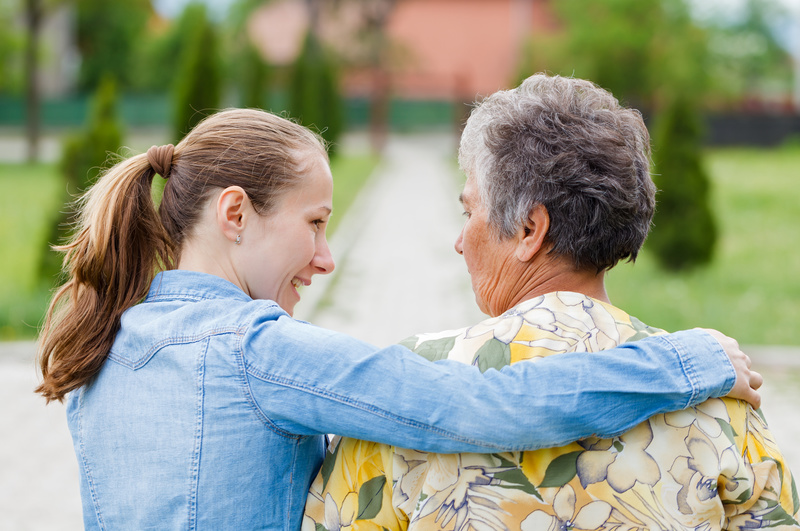 How to turn their NO into a YES?
When it comes to the prospect of a Gap Year volunteer abroad, your parents' concerns are myriad. Money constraints, foreboding about your future, worries about you breaking off from a normal pattern not doing what your friends are doing, i.e going to college. There's a cloud of uncertainty on their mind and it's on you to clear these bouts of doubt. Make them see your drive to do something and become a changemaker. Make them see your passion in becoming an active part in achieving UN's sustainable development goals by contributing to India's social causes.
Pitch them with the affordability factor of India and show them how you can make do with much less than what a year at a good university is going to cost them. Help them understand how this experience is much like taking world study at college but instead doing it first hand, out on your own. Pitch these ideas with a personal touch and you will sure have created a favorable window for yourself to launch the rest of these.
Reflect on the benefits of such an experience.
Once your parents have crossed their initial phase of disagreement it's pivotal to walk them through the benefits that you wish to reap from this experience. Show them how a volunteering year transpires into something so much more meaningful and life changing for those who embark on this journey. These succinct points listed below will do the job:
– It will be an opportunity for you to make a difference in the life of someone in need and give back to a cause you believe in.
– It is the perfect setting for you to venture out on your own and experience things which will be a confidence booster.
– It will be a chance for you to break myths about India that you've long heard and get to know the country in a new light and enable you to share your newfound wisdom upon your return.
– It's an experience that will instill a global mindset in you and will drive you to seek meaningful travels.
– This journey will make you into a responsible traveler who will give back to the country they are traveling to as much as they are getting back from it.
– It's where you meet people from different walks of life converging on a similar cause. Sharing life experiences can be a big part of your growth during your time abroad.
– It can help you learn the importance and impact of good teamwork.
– You will get a chance to absorb Indian culture in close association with the local people. Its language, regional diversity, Indian food, and traditions, are the things that'll give you the full on 'Indian Experience'
Your travels across India's scenic destinations can be a perfect way for you to unwind.
– This experience will teach you the values of accountability, resourcefulness, resolve, tolerance, adjustment and much more that will go a long way in your life.
– It's a chance to learn about some pretty important life skills and also some unique vocational skills.
– Most importantly such an experience on your CV is coveted by recruiters as it reflects on your depth of character, your passion and your ability to take ownership, traits which will make for a strong career booster.
Make a thorough research about prospects to show them that you're serious.
There's a vast array of gap year work opportunity in India available all across the web. Now it's completely on you to research deeply on all the prospects that are being offered by different organizations. It is also important to check the authenticity of these programs and the organizations offering them before you decide to invest time and money into it to make the most of your time in India.  You will find projects on Child Care, Orphanage volunteer work, disabled care, English teaching to underprivileged kids, wildlife preservation, working with street children in India and much more. All you need to do is match the program with your skills, preferences, and interests. This research and your findings will not only reflect on your sincere efforts but will also show your parents your commitment to this cause.
Be ready with reasons showing why India's your choice.
At some point, your parents will surely ask you why you want to visit India for your break year abroad? So you need to be ready with an answer and not fumble which would further feed their uncertainty. You can cite them India's various travel prospects, cultural heritage, and historical presence all of which calls out to you. Show them that India is a developing country with various communities still in the grip of social disadvantages and a person with your enthusiasm and love for the country can truly make a difference no matter how small. Also, share with them your driving factor behind choosing India as your destination and add a personal touch to it to make a genuine appeal to them.
Show them the affordability factor and present a well-defined budget.
With the recent rate of 1 USD equalling 64 INR, India is by far one of the cheapest options. With accommodations and food being provided by most of the programs during the volunteer trip, you are saving up a huge chunk of your budget which you can use up later for your independent travels.
To make things easier there are travel aggregator websites where you can find these services that match with your budget and even go by travelers' reviews to be on the safer side during your journeys. Though you'd be wanting to bring back a lot of memories in the forms of souvenirs, it is advised to keep your shopping at a minimum until you've covered all your travel expenses in India. Present them with a budget in which they won't be able to punch holes and they'll seriously consider your proposition.
Prepare an intended travel itinerary and share it with them.
India is a country with places like Dehradun, Shimla, Kerala, Agra, Jaipur and many more beauteous destinations that can give you the taste of India's natural beauty and diversity. The concept of traveling each and every corner of this country would be a tad unrealistic and a nightmare for your budgeted travel. So it's always good to have an itinerary handy. Find out which places are the ones most nearby that you can explore and satiate your thirst for adventure.
Prepare an itinerary accordingly and share it with your parents. Let them know this is a rough outline of your plan which may alter once you get to know more about the must visit places in India. This will show them you're not running in the dark and paint you as a responsible person who is ready to travel alone.
Address their safety concerns with utmost care.
They are your parents and every bone in their body is dedicated to worrying about you, your health, your safety and well being. Traveling to a far off country doesn't assuage their fears much. Try putting yourself into their shoes and addressing their concerns about your safety as best as you can. Owing to the time difference that your country and India have, decide on a time every day when you and your parents will be surely available and you'll call them regularly at that particular time without fail. This will not only let your parents know about your whereabouts and your safety but will also make your work and travels trouble-free knowing that their minds are at ease. Discuss and decide with your parents what should be done in any case of emergencies, god forbid if they arise and prepare themselves accordingly.
Now that you have a comprehensive guide on how to get your parents on board for your long term travel abroad don't wait any longer and book your spot TODAY! Get in touch with us at [email protected]. We'll be happy to help you.