The world today, as countries' transition from being developing to developed, faces rampant issues of women's safety. From the (in)famous #METOO movement to the growing violence against women in the middle east, women often find themselves consumed by concerns of safety and that inevitably affects travel plans.
A similar situation can be witnessed in India where much has been said how unsafe it is for women. But has that deterred travelers, a lot of them being women travelers, from visiting the country? The statistics on tourist influx do not think so. We are not denying that it is all rosy and easy for women in here but travelers who wish to explore the diverse landscapes, culture, cuisines, and colors of India are still visiting the country in large numbers. Keeping some important safety tips in mind, women can have a safe and fulfilling traveling experience.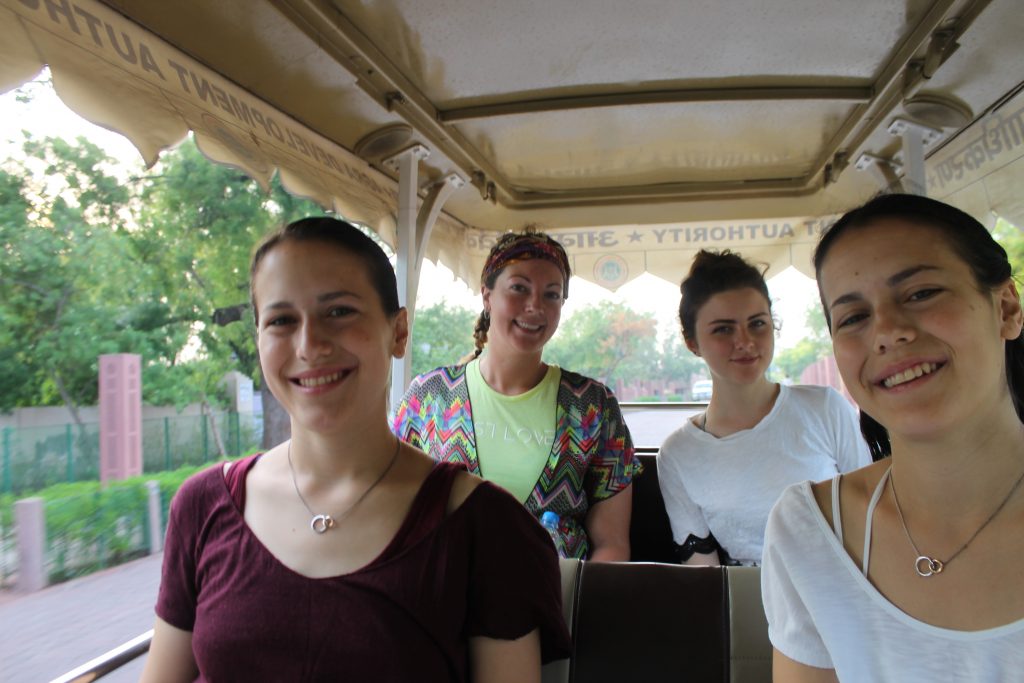 So how do you go about ensuring your safety as a woman volunteer? Where should you go? Where should you not go? What do you wear? What is the cutoff time for staying outdoors? Will your accommodation be 100% safe? Who can you hang out with? How do you prepare for emergencies? Well, then we have the answers for you.
Keep in mind these basic tips before you begin your volunteering and traveling journey in India and you can be confident that you will be safe here.
1. Time To Hone Your Research Skills
From undertaking comprehensive research on the organization that you are going to volunteer and travel with to researching about the prevailing political and social condition in the country, self-initiative to source reliable information goes a long way. Besides that, a pre-departure information kit provided to you by Volunteering India administrative staff makes sure that you are well versed, at least theoretically, with what awaits you when you land in India.
2. Be Careful About Your Clothing
Let's face it, cultural sensitivity is a thing and being mindful of that will help you immensely. Dressing appropriately is an important part of this sensitivity and will surely set the tone how you would be received by the locals. No, we are not asking you to be covered head to toe in velvet during a hot summer day but covering your shoulders and legs in loose summer-friendly cotton clothing. This will not only keep you away from unwanted attention but you can also roam freely. This will also let you head to some local shopping for a good start to your journey in India.
3. Packing The Right Way Is Important
One should always pack light. When you travel to an alien destination, you rely on local transportation. You might have to take buses and trains so light luggage and a few bags are suggested. Metro (The Tube), local trains, auto rickshaws, and buses are your best commute options in India. Cab hailing apps have, too, become popular in India but that's limited to metro cities and packing light will ensure that you can travel hassle-free.
Volunteers also leave their bigger luggage bags behind in case they take add-on tours/trips to different places. Additional Tip? Keeping hygiene precautions are also important so you should pack your necessary hygiene products. Toilet paper, tampons, wipes are some of the essentials.
4. Keep Road Safety In Mind, At All Times
While you'll be surprised at the kind of road traffic that exists in India and not a pleasant surprise at that. But things still manage to function amidst the road anarchy. From making sure that there is not drunk driving happening to use public transport more often, you'll be on the safer side with these precautions. Additionally, when it comes to walking on the roads, you need to exercise caution. Do not head alone out at nights or in deserted streets unguided. Always consult with your coordinator about your travel plans and keep at least one person informed at all times if you plan to go somewhere by yourself.
5. Who Should You Hang Go Out With?
With all these safety talks, you must be wondering where you should go and with whom in order to enjoy and also be safe. Well, then don't overwhelm yourself. You'll meet lots of other volunteers during your project and you should stick to hanging out with them. We strongly advise against traveling with strangers who you are not familiar with. We also strongly advise against drinking with strangers and heading to clubbing without informing the coordinator and return unguided at late nights.
6. Be Prepared In Case Of An Emergency
Keep an accessible phone with a working connection with yourself at all times. You should also keep the contact number of your coordinator with you at all times in case of an emergency. Volunteering India also recommends buying a reliable insurance in case of a medical emergency.
7. Listen From The Horse' Mouth
All said and done, Volunteering India has hosted several women volunteers who come and do great volunteer work, traveled around extensively and returned safely to their homes. Thus, we advise all aspiring women volunteers to not let the media hype get to them and travel freely albeit with keeping the above safety tips in mind. You can watch the video reviews our past volunteers' experiences here.
Women face different traveling issues as compared to men and it often leads them being unsure about the plans. While women traveling alone has become much safer and convenient in the last decade or so – it still is not the easiest thing to do. To make it an easier and safer experience, feel free to drop us a mail at [email protected]