Be it a gap year abroad or a long-term volunteer abroad program, to choose a destination for it can be a daunting task. From concerns of cost, safety, kind of projects, things to do to adapt to the local culture, there's a lot that a student who wants to travel and work for long-term needs to take care of. Well, without further ado, Volunteering India will give you the best reasons why you should choose India for your long-term volunteering stint.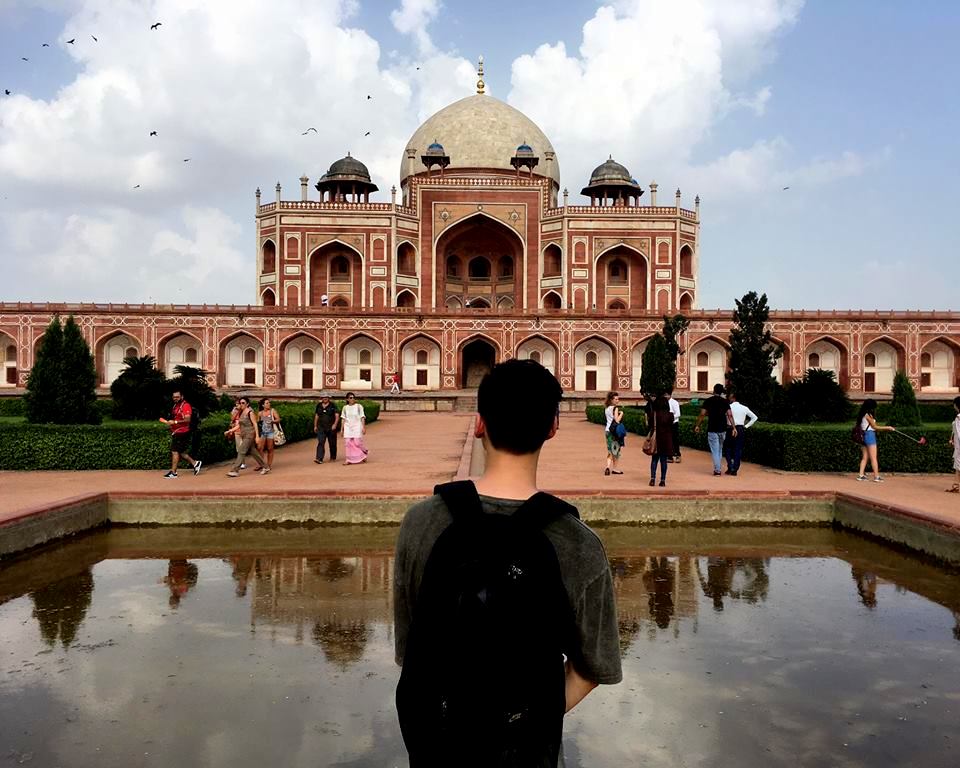 Costs
One of the major components in deciding a destination for long-term stay are of course costs involved. Featured often in the 'low cost of living countries', India is perfect in terms of low costs that fetch a decent quality of life. With one of lowest rents in the world and less than 300 US Dollars per month requirement for monthly groceries, a 6-month to 1 year period of stay is easily doable in India.
Also, With the Volunteering India, volunteers get a host of inclusions in one of the most affordable program costs in the world across several organizations.
Variety of Programs
From Orphanage programs that involve working with to focussed teaching and taking remedial classes for students from underprivileged backgrounds, there are several volunteering opportunities available in India.
A popular project option, especially for animal lovers, is the Elephant Volunteering in Jaipur, Rajasthan. Involving work that helps the local mahouts feed and take care of the Elephants, this project aims to reduce exploitation of elephants for touristy purposes. Having said that, the livelihood of the unserved mahouts and their families depend on the Elephants and this project serves the dual purpose of livelihood generation and elephant care and is ideal for volunteers looking to work with the gentle giants.
Furthermore, students and professionals who work in the medical sector can opt for medical volunteering and internships.
Weather
When planning to volunteer for a long period, especially to warmer sub-tropical destinations, the weather is one of the paramount concerns. And India, even though gets very hot in the summers, offers the perfect backdrop to tackle the sub-tropical weather issues.
Volunteers interested to work in India for a long time can choose Delhi in the winters when the weather in the city is pleasant and can head to the mountains during summers, where it is much cooler as compared to rest of India.
Variety of Experiences
There's no death on the different things one can do when in India. From hiking in the Himalayas to strolling in the heritage streets of Delhi, from catching a glimpse of the magnificent Taj Mahal in Agra to spending some quaint time in the Manali Mountains, long-term volunteers can map the length and breadth of the diverse country during their stay.
With weekend Add-On Tour Options, all-encompassing beachside expeditions and customized trips, the mix of traveling, volunteer work and variety of experiences will make the long stay a worthwhile one.
Safety
To live in a new country for an extended period requires one to be assured of safety and while India says received its fair share of flak for safety, especially women's safety, the country still hosts a staggering number of travelers every year. Thus, travelers should not let the media hype get to them and keeping a few safety tips in mind, should fearlessly head to the country.
Volunteering India takes complete care of all its volunteers' safety. From accommodations in a safe neighborhood to reliable transport arrangements and comprehensive in-country support and information kit, all strings are pulled to make sure that the stay is a safe and rewarding one.
For Indian People and Hospitality
A country that goes by the mantra of 'Atithi Devo Bhava', meaning 'Guest is God', hospitality in India is truly its specialty. From the traditional welcoming in Chokhi Dhani in Rajasthan to the welcoming smiles of the host family and locals, volunteers who choose to work in India for long-term will get an authentic experience of Indian hospitality.
For The Benefits of Long-Term Volunteering
Long-Term Volunteering has its own fair share of benefits. From getting an opportunity to truly pick up a new language to get an up, close and personal view of the lives, times and culture of the people, a volunteer living abroad over an extended period collects experiences few other people can.
Also an opportunity to contribute more effectively and understand the nuances of the project undertaken, this opportunity blends the benefits of acclimatizing and familiarity. Besides that, the career benefits of long-term volunteering are several such as securing academic credits to getting a jumpstart into applying for courses in the development and international relations sector.
With special discounts on offer for people eyeing long-term volunteering, feel free to contact our program advisers at [email protected] for costs, stay and project work queries. You can also connect with our past volunteers to get you all your doubts cleared about the stay.