Reviews, suggestions, feedbacks, etc. Whether it is a destination we have plans to travel to or a restaurant for tonight's date, or a new gadget we are thinking to buy, we always tend to listen to its previous users.
People who have experienced the particular place or service before. The same comes really handy and proves to be helpful for volunteering in India.
Volunteering India places a number of overseas volunteers, each year, under several different programs. While each of them have their own unique experiences, a collective feedback from the volunteers gives out few common tips for the upcoming volunteers.
Below is the list of such useful tips by past volunteers in India that can help you to have a smooth volunteering in India experience.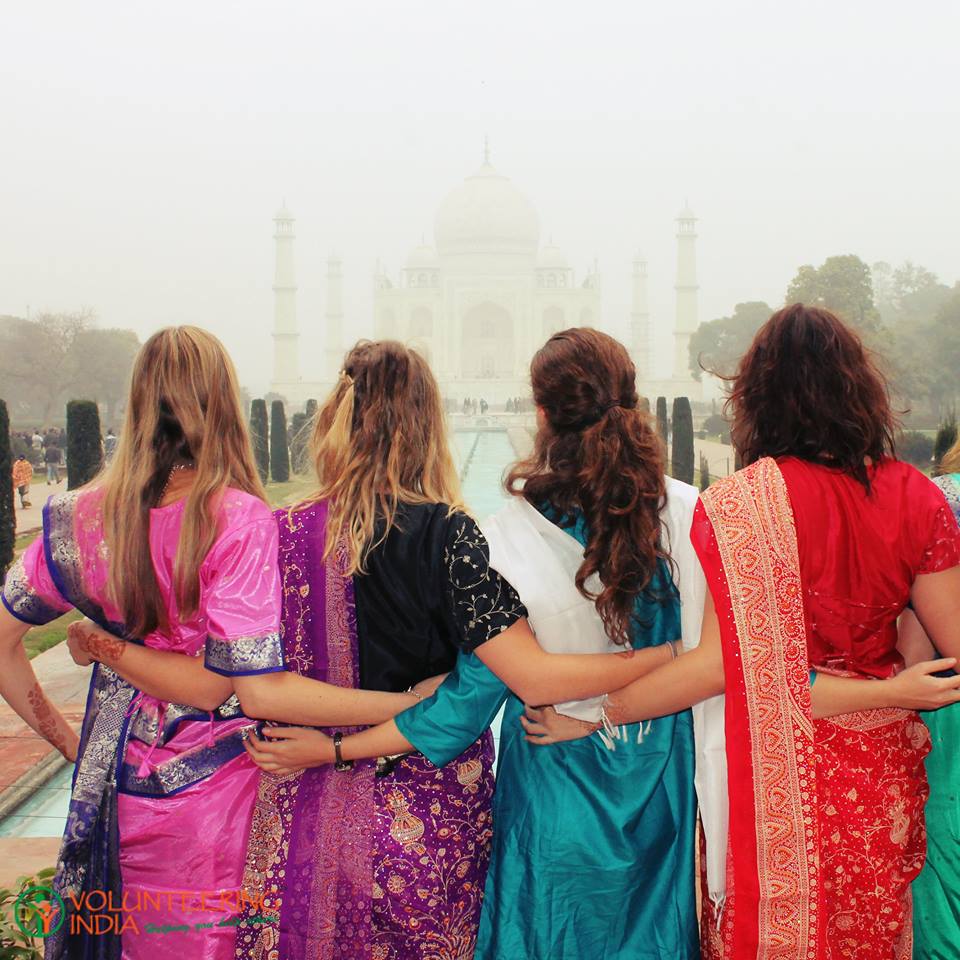 1. Stick To Your Volunteering Schedule
Volunteering in India is your prime objective of traveling thousands of miles away from home. It is, thus, only imperative to be loyal to your goals and true to your motives of traveling to India. All volunteers are briefed about their daily schedule during the orientation session upon arrival. Volunteers must make sure they stick to it as long as they are a part of the program.
2. Never Panic And Lose Confidence
Volunteering India takes care of each and every aspect of a volunteer's stay and program, and make all necessary efforts to provide a comfortable stay. However, there are a few things which are not even in the organization's hands; for example a flight delay. When traveling overseas, there are chances that sometimes things might not go your way or as planned. But, one should never panic in such situation and just wait for the things to come back to normal; which they do eventually.  
3. Whenever in Doubt…Ask!
New country, new people, new lifestyle, everything new. When volunteering, especially, in a culturally diversified country like India, one ought to get stuck somewhere, or intrigued with something. Whatever may the case be, there is only one solution to any such situation; Communication. Ask your local coordinator, fellow volunteers, placement staff, or any local friend you make during the stay.
4. Don't Shy Away From Trying Something New
When traveling to a new country, everything you do, see, eat, or hear will be a new experience for you. And a travel abroad expedition, even for volunteering work, is all about having some really exciting experiences. Don't be afraid to try the plate of that local dish from a street food stall just because you don't find it hygienic; give your immune system a chance to prove itself. Don't stop yourself from wearing that dhoti kurta and turban you saw a villager wearing, just because you didn't find your color. Try something new everyday and see the kind of experiences you have.
5. Do Take One Of The Add-On Tours
Volunteering India offers a set of add-on tours to all its overseas volunteers. These add-on tours are a great option for spending the weekends while volunteering or even when you are done with your program but like to extend your stay in India to explore the country. There are around 7 differently designed weekend tour packages, each of which has a different itinerary and cost. These add-on tours offered by Volunteering India are;
Jaipur Weekend Tour

Manali Weekend Tour

Golden Triangle Tour

Trekking in Himalayas

Golden Temple Amritsar Tour

Taj Mahal Trip

Varanasi Weekend Package
6. Be The Ice-Breaker
The one thing you'll observe while volunteering in India is that, be it the kids or the staff at the placement, some would be a little hesitant in approaching you. In such situations, you got to be the one who breaks the ice and kick-starts a friendly conversation to ease things out. If you really want to progress in your program, the comfort level between you and the inmates need to be on a significant level.
7. Exercise Regularly
Different bed to sleep on, different schedule to work on, different people to deal with, different food to handle; traveling to volunteer abroad can take a toll, both, mentally and physically. It is for this, that volunteers must try and fit 15-20 minutes of regular physical activities (preferably early morning) in their daily schedule to keep a healthy regime.
8. Get The Hang Of The Local Language
The easiest and more convenient way of connecting better with the locals is if you could manage to speak their own language. There is an immediate click of emotions when they see you interacting in their language, which also helps them open up with you more easily. Knowing a word or two from the local dictionary would help you avoid getting cheated.
9. Don't Entertain Beggars
One of the commonest things you'd find on Indian streets, especially on traffic signals, are beggars. Even while shopping in the local market or street market you may be bugged by a bunch of them. But, pay no heed to them and simply walk away from the spot or keep doing what you are busy in. Never respond or entertain them if you want to explore in peace.
10. Don't Give In Without Bargaining
The one thing that can help turn your volunteer trip to India a truly budget travel abroad, it is this. Bargaining runs in the blood of every Indian shopper; women, especially, are the masters of this trade in India. Whenever buying something from a street vendor, always test your bargaining skills first before settling down for the final purchase.
As it is said, there is always something essential, your predecessors leave you, for you to learn from. These tips were a compilation and assessment of a set of common tips from previous volunteers to India. Use these tips on your next trip to volunteer in India. For registration process and other details, contact [email protected]