There is a strange excitement mixed with several questions wobbling inside the head when planning a volunteering trip abroad. And the same thing goes several notches up when the destination is India.
Volunteering in India is a popular gap year activity, taken up by college and high school students.
Every year, a number of volunteers, from different parts of the world, travel to explore this incredible country; while making a significant contribution to the society.
Volunteers interested in doing volunteer work in India can expect a lot of exciting experiences during their trip to India. Immersing in the local culture, exploring the rich heritage, and learning about the glorious history of this incredible country, are just a few of them.
Applications for volunteering in India in 2017 have already started flowing in.  And, while, there are many surprises to expect, Volunteering India gives you a list of some really exciting things to look forward to on your trip to India.
1. Interacting with the locals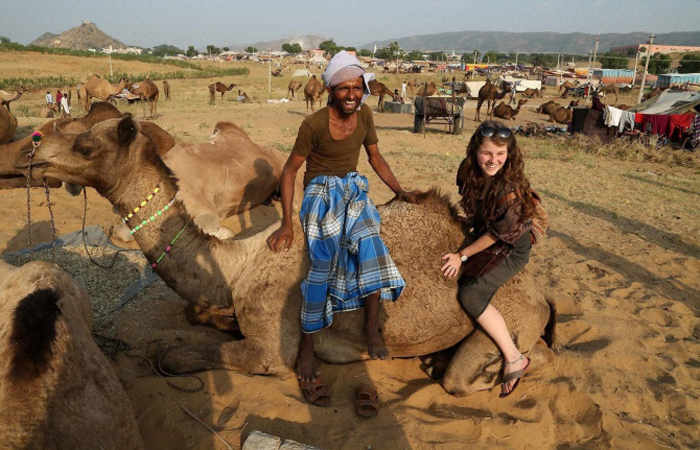 While volunteering in India, you'll get the opportunity to interact with the natives on a daily basis. This will include the kids at the project, the in house staff at schools and childcare centers, the family members at the host accommodation, the local coordinator for your in-country support, and many others you would come across during your trip. Indians are known for their hospitality and interactive nature. Learn about their daily lifestyle and challenges, and how they overcome them all.
2. Series of cultural festivals in India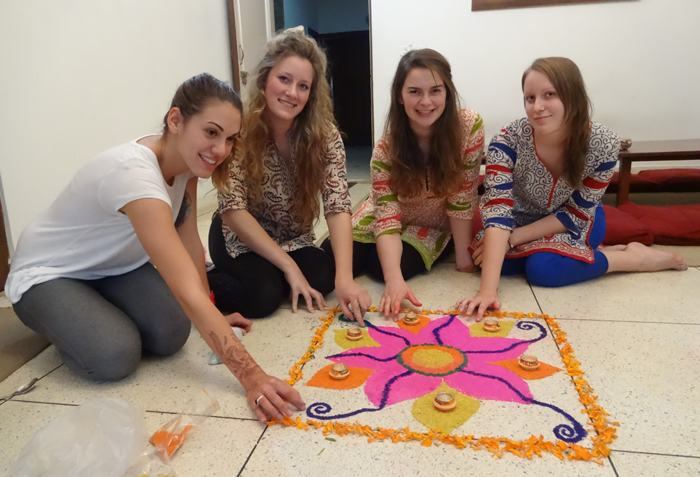 India is a culturally diverse nation; a fact that is known globally. Every year, the country witness and celebrate a number of festivals. The variety and number of festivals are such that there's a prominent festival, celebrated throughout the country, every month. So, doesn't matter what time of the year you are planning to volunteer in India, you'll certainly get to witness and celebrate a typical Indian festival.
3. Adventure trips in India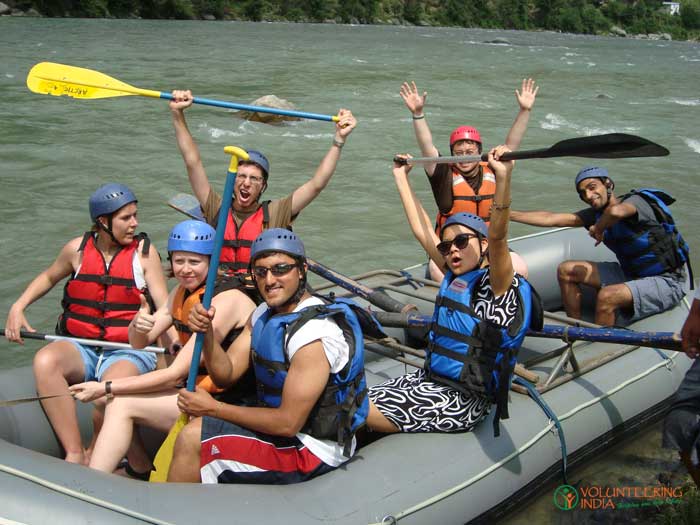 As stated earlier, volunteering abroad is practiced mostly by students from high school and college. It is these adventure trips and weekend excursions that completes a true volunteer abroad experience. Volunteering India understand this essential requirement and, thus, offers a series of exhilarating adventure tours to add to the volunteer program.  These are specially designed trips that will let you experience the mighty Himalayas, explore the historical forts, and feel the spirituality.
4. Local flavours for your taste buds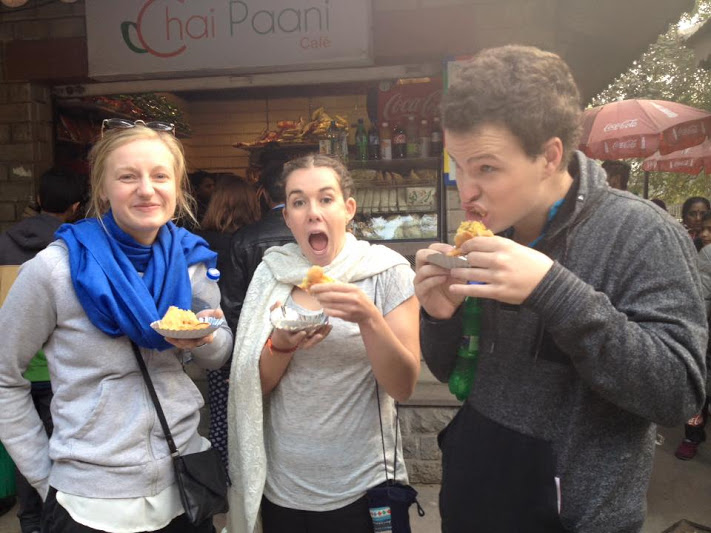 Indian cuisine is known for its heavy use of spices, making the food rich in color and taste. While volunteering in India, one would get to feast on a variety of typical Indian dishes. Be it the street side snack cart, or a fancy restaurant in your neighbourhood, you certainly are going to enjoy every bite of your food.
5. Yoga sessions to keep yourself fit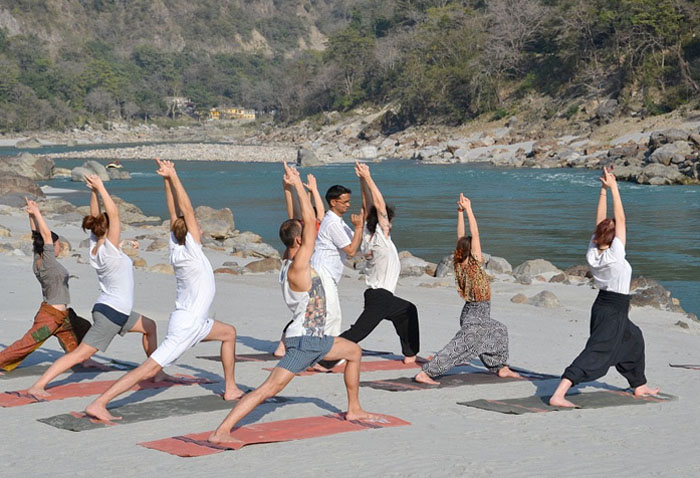 One thing that has changed the way the world sees fitness training is Yoga; a healthy gift from India. India is the home turf for yoga and if you are, even slightly, inclined towards this age old way of staying fit and healthy, then you surely are going to have a delightful experience.
6. Making friends from different ethnicity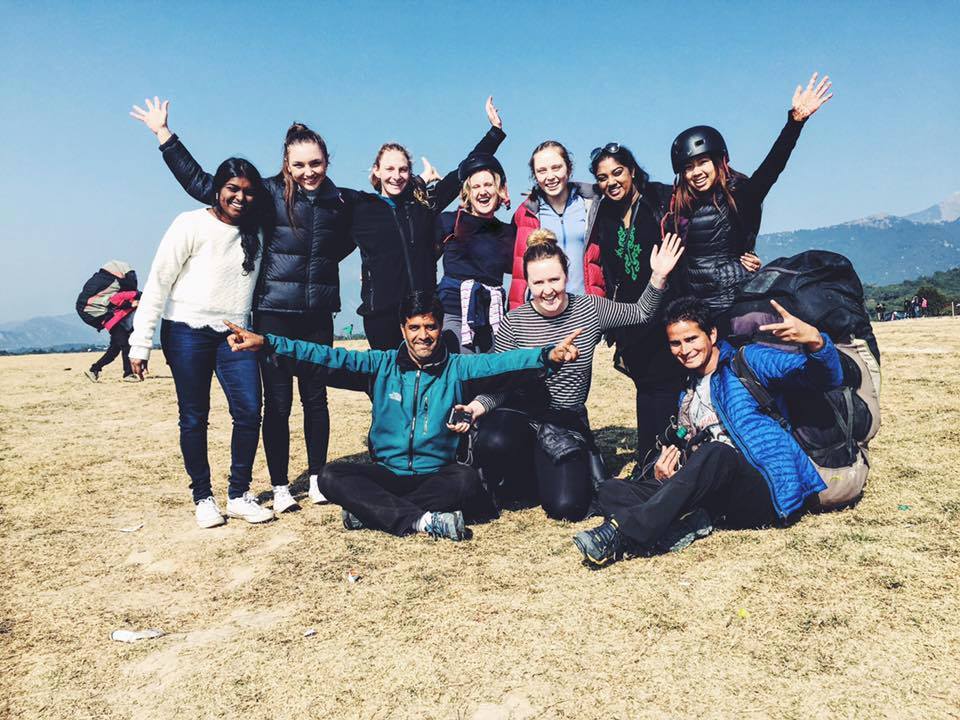 Each year, a number of volunteers travel from different corners of the world to volunteer in India. And, while they are here, they get to work together, live together, take trips together, and share a significant amount of quality time together. This provides a platform for them to share their backgrounds and stories with each other, letting them to know each other better. What results is a lifelong friendship of people from different countries, living a different lifestyle. Volunteering in India can, surely, prove to be a global learning experience.
7. Learning something typically 'Indian'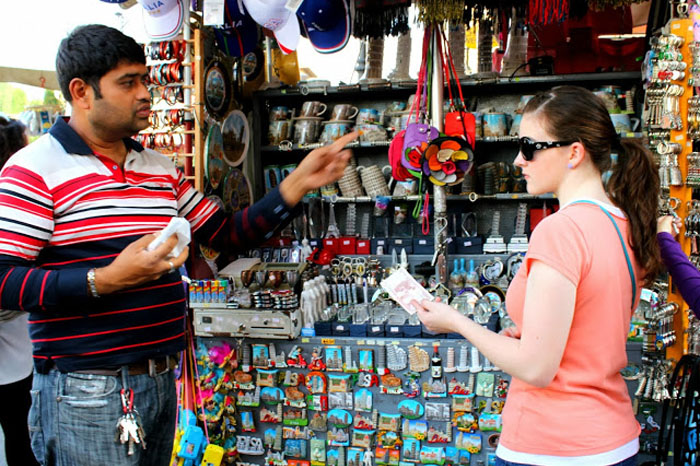 We all have heard that old saying, "When in Rome, do what the Romans do". Now! That, surely, doesn't means it's only when you're in Rome that this adage applies. It is not just something really fun to do, but, trying out a typical local activity can be a great adhesive for networking. Bargaining at local shops, driving a local scooter/rickshaw, trying your hands on preparing a typical Indian dish, or anything that is typically "Indian" should certainly be on you bucket list of things to do in India while volunteering.  
Excited already!? You should be. If you haven't registered for 2017 volunteering in India programs, now is the time to do it. Just get in touch at [email protected] and book your spot today.