India, as a country, has always intrigued travelers from around the world. Not just for its diverse culture and traditions, but also the picturesque landscapes; such as the Himalayas. Talking about the kaleidoscopic beauty of the Indian sub-continent, another thing that adds dearly are the lakes in India. Whether they are man-made or naturally formed, these water bodies are a piece of huge attraction.
Volunteering India brings you a list of 10 such spectacular lakes that will make you feel as if you are in a different galaxy altogether. Sounds overly!? See yourself;
1. Sattal (Uttarakhand)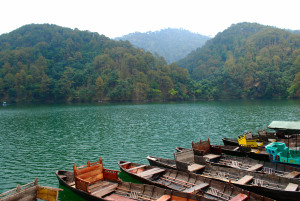 Located in the foothills of lower Himalayan range, this beautiful valley of Sattal is known for its different lakes. In fact, the name of this town comes from the fact that there are seven different water bodies (lakes), getting interconnected in this region ("Sat" means seven). The view of this amalgamation is simply breathtaking and unforgettable. The location is easily reachable from Delhi with frequent bus services for Uttarakhand.
---
2. Prashar (Himachal Pradesh)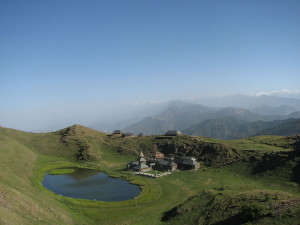 If you are looking for a lake side spot to hangout that is not bustled with tourists, then Prashar lake is the place you need to visit. A heavenly looking water body, located in the middle of lush green hills, this lake has several mystiques knitted around it. While, the legends has it that this lake has an endless depth, some even have claimed that there is a floating island deep inside the lake. Adding to its magical ambiance is a shrine dedicated to the sage Prashar, where you can spend some time with the local pundits and try to demystify the stories. Those doing volunteer work in Palampur can reach this location through a short 3 hours drive. It is also a short overnight journey from the capital city, Delhi.
---
3. Loktak Lake (Manipur)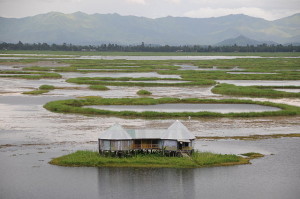 Located in the eastern region of India, the Loktak lake is worldwide popular for sustaining an entire floating island over it; called Phumdis. Another major attraction at Loktak Lake is the Keibul Lam Jao National Park, which is the only floating national park in the world. Along with this is the serenity and natural beauty that surrounds this region spreading tranquil atmosphere all over.
---
4. Pichola Lake (Udaipur)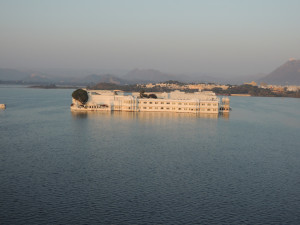 It may seem unreal at first to imagine a fresh water lake in a state known for its hot climate and deserts. But, as you step foot into the City of Lakes (as what Udaipur is fondly known as), you will see that its not a myth. Covering an estimated length of about 4kms, Lake Pichola has a palatial islands to give a stellar view of the entire lake; especially in the evenings.
---
5. Pangtong Tso (Ladakh, J&K)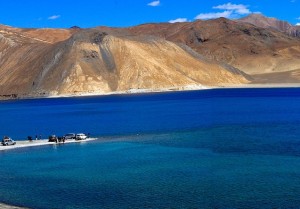 Seeing the image of this lake you may feel it is all photoshopped, but it actually isn't. This other worldly spot is located on the way from Leh to Ladakh in J&K region; at about 4000mtrs from sea level. Tagged as one of the most beautiful lakes in India by many travel geeks, the Pangong Tso lake provides some breath-taking views at its backdrop. Most of the visitors here are those crazy for bike tours and road trips. You too can try one; it's worth it!
---
6. Gurudongmar (North Sikkim)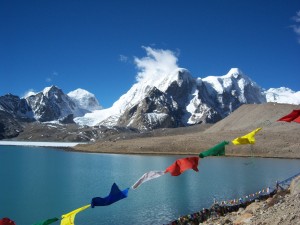 Welcome to one of the highest lakes in the world, Lake Gurudongmar. Known for its spectacular views and tranquil location, the lake is hush hush and not burgeoned with tourists. Thus, provides a sense of serenity and calmness on arrival. It is located in the eastern state of Sikkim, near the district of Lachen. The lake also carries a huge mythological value, which makes it even more special and pious.
---
7. Dal Lake (Kashmir)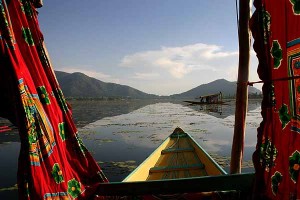 While enjoying a boat ride at Dal Lake, Jahangir, the fourth mughal emperor (father of Shah Jahan, who created the Taj Mahal) to rule India said, "If there is paradise on earth, it is here". It tell a lot about a place when even a warrior king, known for its aggression on battle fields, feels so peaceful and tranquil. For hundreds of years, Dal lake has played a major role in beautification of Kashmir valley. Certainly, a place you can't afford to miss a visit to.
---
8. Damdama Lake (Haryana)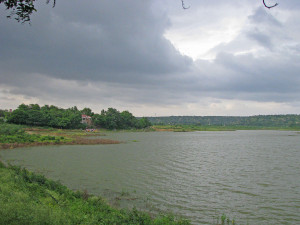 A popular weekend getaway for families, couples, and friends from Delhi. One of the biggest lakes in the state of Haryana, Damdama is a great spot for some fun outing. Volunteers working for projects in Delhi can easily visit this place to enjoy an entire day full of adventure activities. Some of the famous adventures to look forward at Damdama includes boating, para sailing, rock climbing, camping, and several other activities. A great spot for quick weekend trip.
---
9. Chilka Lake (Orissa)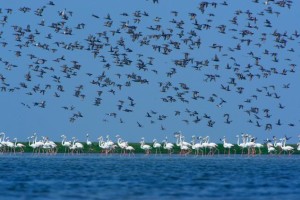 This is the largest salt water lake in India, and is fondly called as the Swiss-lake of Asia. Located in the south-eastern state of Orissa, the lake stretches from Puri to Ganjan covering almost 64kms of length. Chilka is considered as one of the most prominent wetlands in the world, due to the presence of a huge variety of bird species; such as white bellied sea eagles, ospreys, golden plovers, sand pipers, flamingos, pelicans, shovellers, and more.
---
10. Vembanad Lake (Kerala)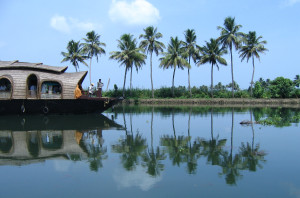 This list may have been dominated by lakes in the north and the north-east, but that does not takes away the credibility of lakes in the southern region. Vembanad lake, located in Kerala (God's Own Country), singlehandedly even out the equation. Being the largest lake in all of Asia is only one of the factors that will make you visit this paradise. Take a boat ride and enjoy the beauty of backwaters, coastlines dotted with coconut trees, and the view of the setting sun.
Dreamy!? Plan your volunteering trip to India and experience all these in real. Most of these lakes are in close proximity to the project destinations, which makes it easy for the volunteers to plan a visit over the weekends. Book your spot at [email protected]