All of us keep a perception about the culture, people, places, food etc. of a country. India, however, is an epitome for that. Snake Charmers, magicians, Saffron clad Saadhus, Spicy food and what not! For India, stereotypes does not really seems to end. But it is only when you visit India on your own that you get the real picture. And if you too have certain perceptions about India, it's time to get them straight and clear. Here are some of the commonest of myths about India that needs to break.
1. India is hot and humid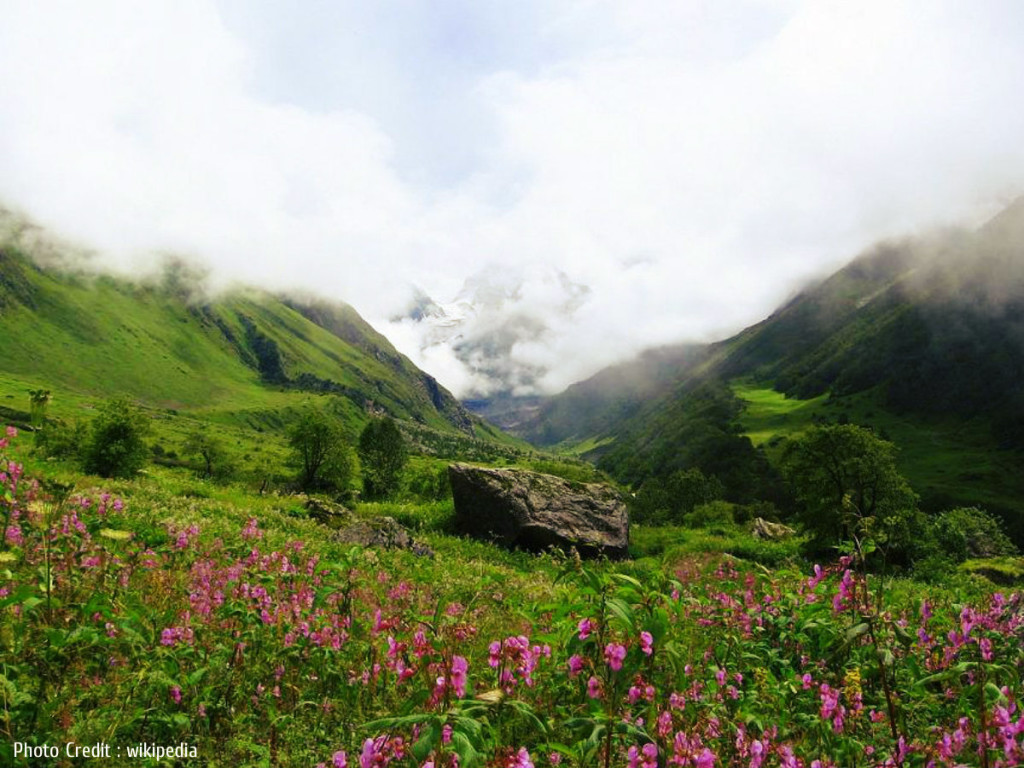 No denying that India is a hot country, but that only works as a crowd puller as every year thousands of travelers visit India just to get the tan. However, the climate of India does not remains the same throughout the year and do witness beautiful winters, outstanding spring, inspiring fall, and fun-filled monsoons; which, of course, differs according to the region. I mean seriously? How can one miss out the snow fall of Jammu and Kashmir valley, and the cool breeze of Himachal?
2. India is a poor country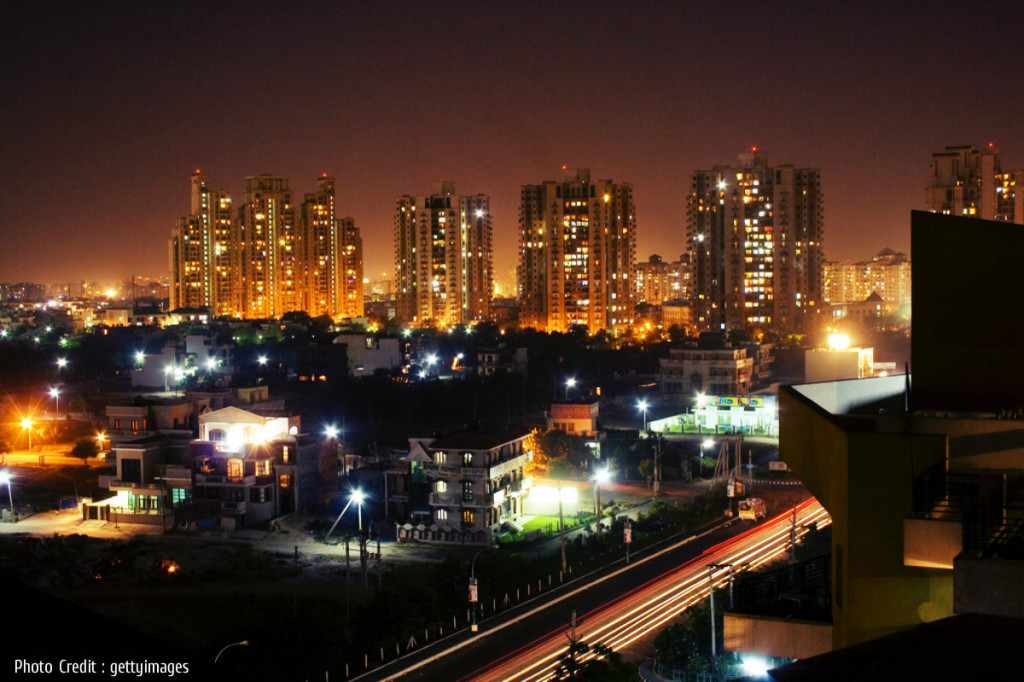 I know Slumdog Millionaire won like a hundred awards, but that's not what real India is all about. You should know that Indians always manage to make it to the top ten list of wealthiest person by several magazines. Sure this must be forcing you to wonder why am i here to volunteer then? Well, simply because NGOs, Orphanages and social welfare organizations are privately funded (donations) and cannot bear administrative costs of hiring full time resources.
3. Spicy, yeah and yet you cannot resist it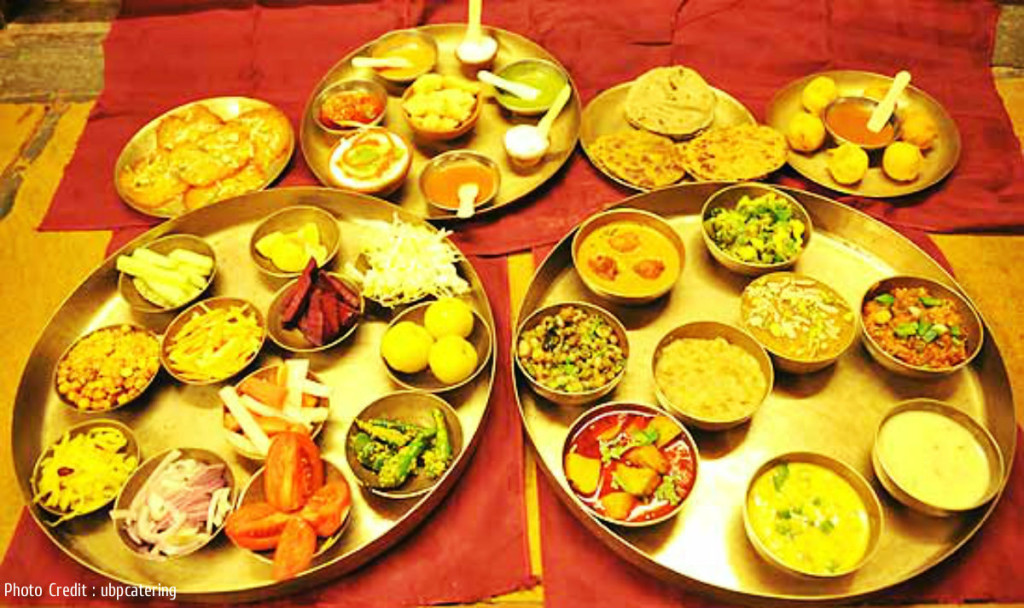 Like the varied climate, India has multiple cuisine each peculiar to its region. Idli, Dosa, Sambhar to South India, Chicken Biryani to Hyderabad and North India, Butter Naan and Butter Chicken to Delhi and Punjab, Fish and Rice to West Bengal, Orissa and Assam. To have so many different dishes taste differently unique, one need to use spices in different proportions and combinations. And I am suddenly hungry.
4. All Indians are Hindus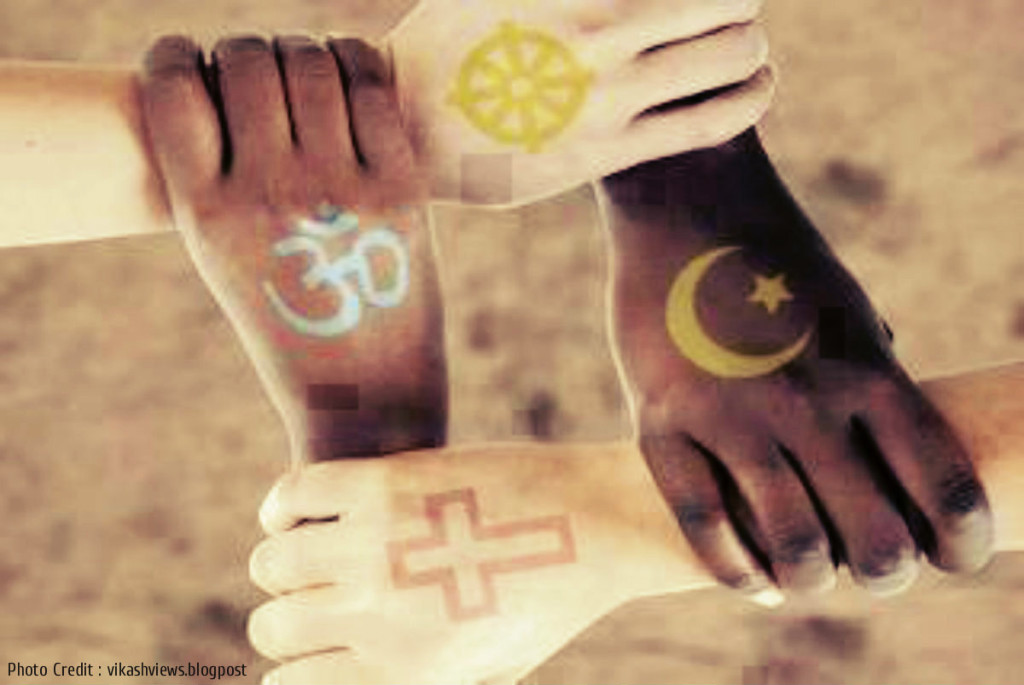 Unity in Diversity- that's India for you. It's a land of multiple religions. Temples, mosques, churches, monasteries, Gurudwara and more abound in India. There is place for any and every religion in India.
5. Jampacked Streets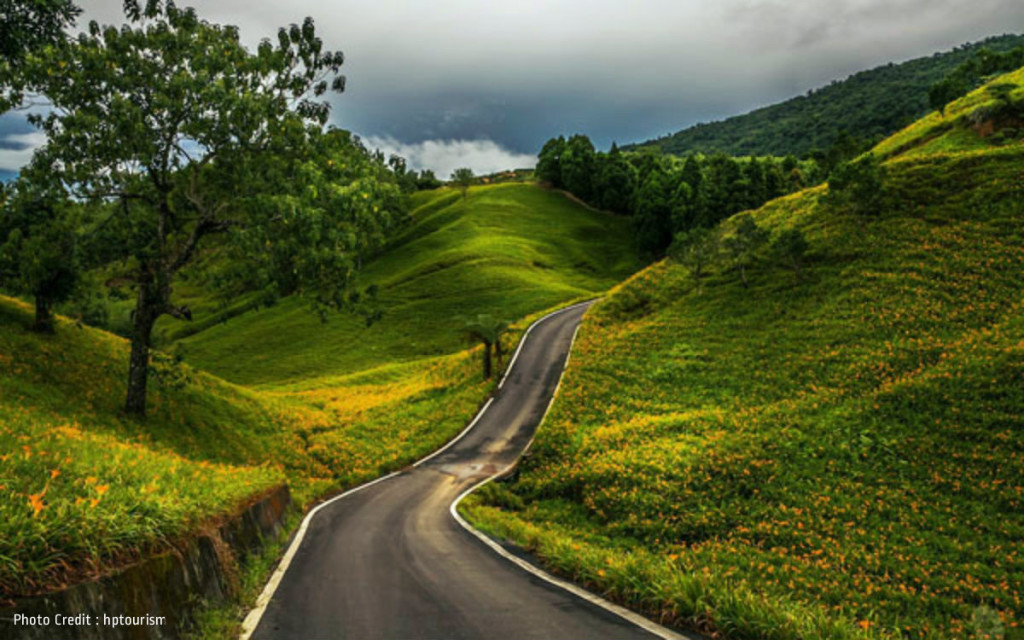 Yes India is crowded at some places, so are the busiest streets and bazaars in most of the nations. Step in to Dharamshala, Cherrapunji, Shillong and Leh and all you would want to do is take a walk in open spacious valleys, with no person to be seen for kilometers ahead.
6. Snake Charmers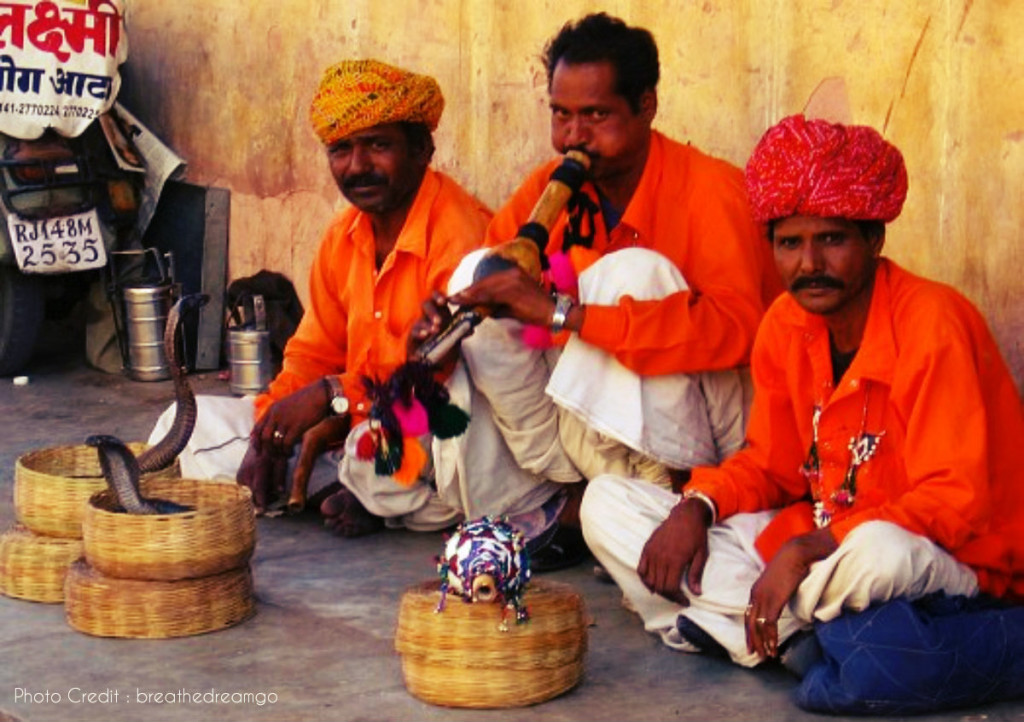 This one is my favorite. Considering India as the land of snake charmers and magician is a story gone stale. India has an emergent economy where people have regular jobs and just like people in any other country they also go to an office, and work on a computer. This street artistry, although, do still exists but that is only because it's a heritage art of Indian street society. Wait where did I leave my flute??
7. Land of diseases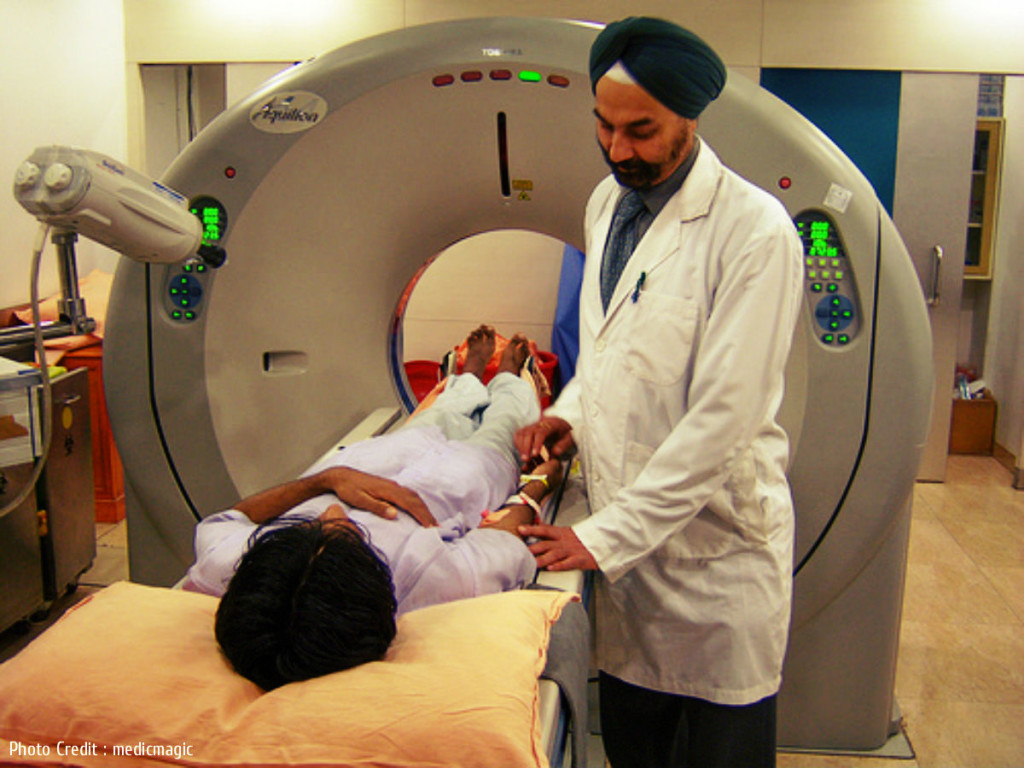 Just like any other country in the world, some areas do remain unhygienic and needs special attention. But taking an overall view of the situation, India is pretty much updated with modern and ancient medication and health treatment facilities. Homeopathic, Ayurvedic treatment, skin related treatment and cases of cardio are well handled here.
8. All women in India wear sarees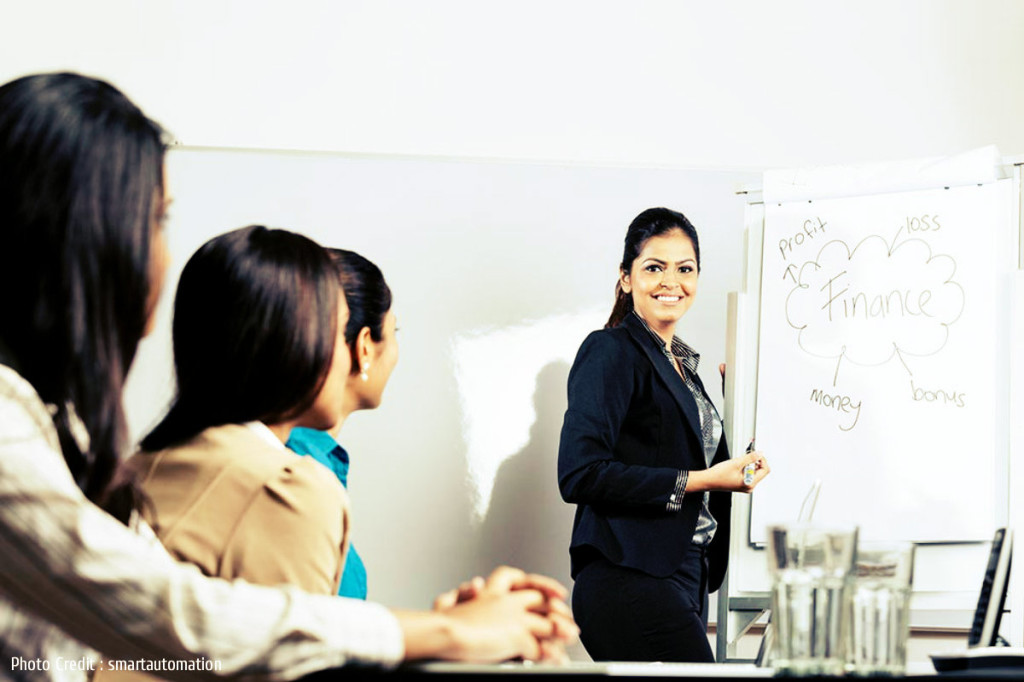 Saree is considered as the most traditional or elegant dress of India which we don't miss out wearing on any of our auspicious occasions. But when it comes to attending offices and business meetings or going to a club for a great evening, Indian women do not shy away from dressing up the western way and knows what fits the best to the occasion.
So, when you decide to volunteer in India, come with an open mind. Dwell in some comfortable and known company and you will be able to rock this trip!